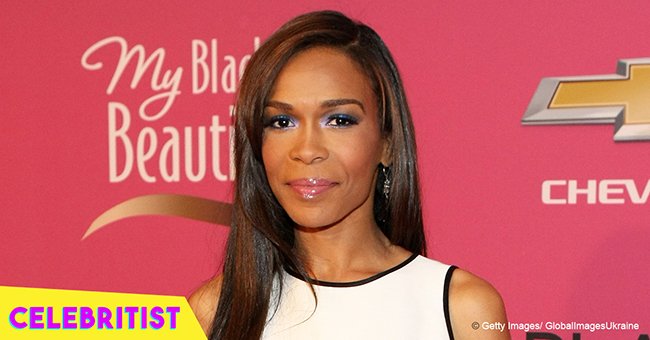 Michelle Williams is a smoldering beauty in new pic with long wavy hair & a smokey eye look
The newly engaged singer displays her flawless beauty while revealing something she can't live without.
Destiny's Child singer Michelle Williams who recently got engaged to pastor Chad Johnson showed off her timeless beauty in a photo she shared on her Instagram.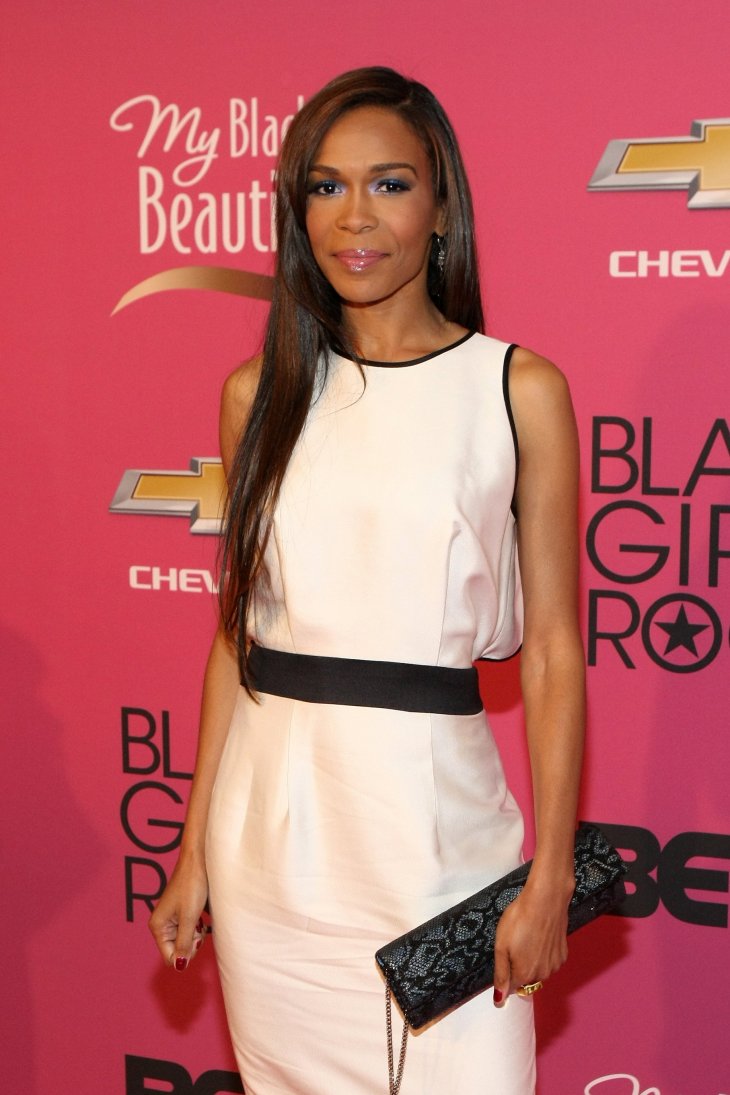 Source: Getty Images / Global Images of Ukraine
The singer was feeling nostalgic one Saturday morning and decided to share one of her recent Coachella selfies where she was glammed up for a stage reunion with her former band at Beyonce's first ever gig in the famous festival.
The 37-year-old looked directly at the camera and projected a smoldering expression as she flaunted her flawless skin through her heavily made-up look. She had smoky eyes lined with a glittery silver shade that complemented the shimmering silver dress she was wearing. She smudged her lips with a nude hue, allowing the rest of her dark make-up to stand out.
Completing her look, Michelle let her long jet-black hair fall in giant curls beyond her shoulders and sported uneven bangs to frame her beautiful face.
But her look was not really what Michelle chose to focus on in her caption as she instead pointed out the box of Honey Buns lurking behind her. Explaining its existence there, she wrote,
"I know it's Saturday but I was going through pictures and I ran across "Selfies during Coachella!!" Yes those are honey buns in the background! They're on my rider!! LOLOL!!!! Honey buns are a must for me!!!
Michelle may love honey buns but she recently also made a commitment to her other honey bun. The pop star along with her pastor boyfriend recently opened up to People about their engagement after a year together.
Describing how the proposal went, Chad revealed he already secretly told Michelle's family about his plans and even flew all the way to the family's hometown of Rockford, Illinois to ask for their blessing and document the trip.
And on the day he proposed to his fiancé, March 21, exactly one year after they started texting each other, Chad decided to recreate their text banter in Pebble Beach, California where it all began. He explained,
"We were replaying the whole text message, recreating the moment. I was like, 'Hey, what about if you and me connected?' She sent me back a text saying, 'I'll check my availability.' And I signaled over to the waiter, and she brought out the iPad and played the video of me being on the proposal tour."
Michelle confessed she started crying when she saw the video of her family and added,
"Towards the end of the video, something in my head said, 'Pull yourself together! He's about to propose! Stop all this crying!'"
And it was at that moment when Chad got down on one knee and popped the question with a 5-carat engagement ring in hand which he saved up 11 years for the right woman. Describing her reaction, Michelle said,
The couple also revealed they plan to have a short engagement and would like to get married in the summer. In fact, Michelle has already chosen her dress saying,
"We've been moving very quickly and planning. Why wait? I want to get married now, but he wants a wedding!"
Chad in his part was as excited even rushing to pick a date just a day after they got engaged.
The sweet fiancé also shared a grateful post after Michelle said "Yes," realizing all no's and rejections in his life were preparing him for this day. He wrote in his caption,
"Feeling... #grateful ‼️// Sometimes I think we get too caught up in focusing on what we don't have and all of the "no's" we have received in life ... but sometimes the biggest "NO's" are the BIGGEST "YES's" ‼️(emoji). #thankGodfortheNOs#itfeltlikerejection #butitwasPROTECTION#anddirection #itwasforyourgood#BLESSED •••(camera): @mellymaey"
There's just so much love between these two and we can't wait to see them walk down the aisle.
Please fill in your e-mail so we can share with you our top stories!