Kim Kardashian steals hearts with pic of daugher North rocking yellow dandelions in her braids
The television star shares a slice of her reality as a mother in a special moment with her eldest daughter who she also reveals has had issues with her sibling in the past. 
Kim Kardashian's daughter North was the star in her mother's recent posts as she fashioned beautifully braided hair adorned with yellow dandelions.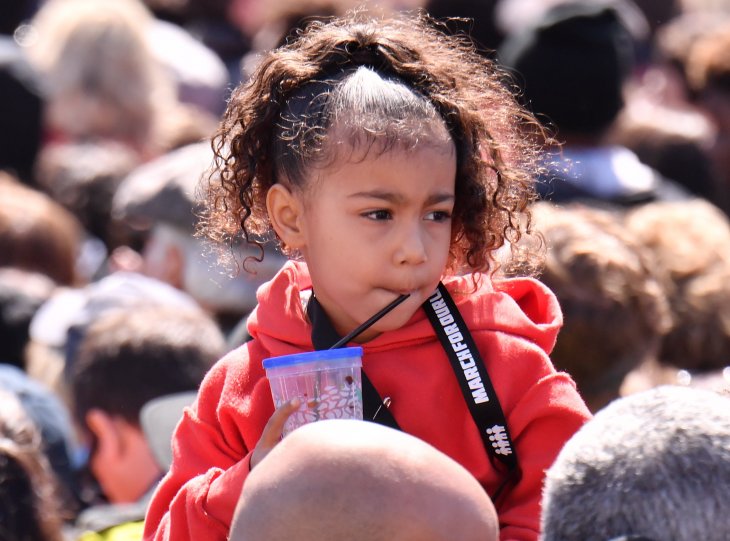 The 37-year-old reality star shared a mommy moment with her fans when she posted a short Instagram story featuring her eldest child's hair.  She took a video of the 4-year-old from behind her to showcase her intricate hairdo, which was beautifully lined with yellow dandelions from the top of her head all the way down to the tails of her two braids. 
Later, she also shared a photo of North sitting on a rock, looking over a field with snowcapped mountains. The flowers at the back of her head seemed to blend perfectly with the natural scenery.
The mother of three recently opened up to the hosts of 'Live with Kelly and Ryan' about the relationship of North with her two other siblings Saint, 2, and Chicago, 4 months. She told Kelly Ripa and Ryan Seacrest that while her eldest daughter and her son Saint would often fight, North loves her brother and are getting along much better lately. 
Last October, The Sun reported that Kim shared a video of a conversation she had with her grandmother MJ on Kimkardashianwest.com where she brought up her concerns about North and Saint's rivalry. 
"Obviously North loves Saint, she just is still jealous. She needs to still get it together and warm up and like be a little bit nicer, but I think she is getting there. I saw glimmers of hope like a week ago.
"She's not like harmful. She's not like hurting him or anything"
Now it seems the two are in better terms as Kim confirmed in the morning show. 
The wife of Kanye West, the father of her three children, also described how North is with her baby sister specially when Kim leaves her in charge. 
"I give North a really hard time but she is so good with her she is so sweet with her. When I came to New York I said to North, 'You're going to be the woman of the house, you're in charge. So she was like Saint do this, Saint do that."'
It seems Kim shares any other mother's reality when it comes to raising children. She may be one of the most popular stars on television and a media mogul but her recent revelations only prove she's also a mother who struggles to maintain harmony in the household amid her busy schedule.