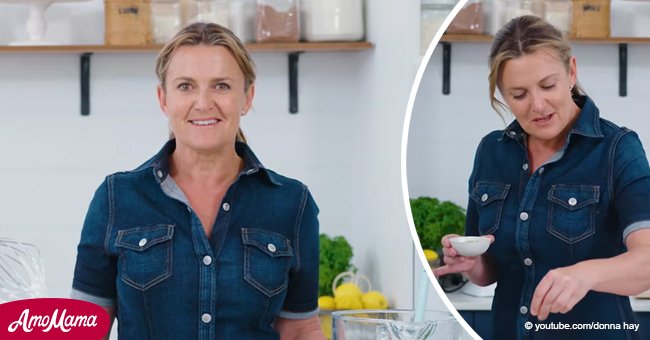 Donna Hay discloses her most-requested recipe
Even though Donna Hay, the Australian celebrity chef, thought that people would ask about her chocolate or caramel receipts, she is often asked about meringue.
According to The Daily Telegraph, Hay is ready to publish the 100th issue of her magazine titled Donna Hay Magazine. It is a bi-monthly publication that was first released in 2001.
As a way to celebrate such a milestone, she decided to reveal what is her most requested recipe. Hay admitted that people 'go nuts' for pavlova, which is another name that chefs give to the meringue.
She posted her recipe in her website, which states that people need 225 ml of egg white plus approximately 6 eggs at room temperature, 1 ½ cups of caster superfine sugar, and 1 ½ teaspoons of white vinegar.
Apart from disclosing that information, Hay paired with the Australian chocolate brand Haigh's to launch a Willy Wonka-style competition. Eights packs of the milk chocolate tablets will have 'golden tickets inside.'
They are being distributed among the stores in Australia and the eight lucky winners would get to have lunch cooked by Hay at her headquarters. Due to that decision, she admitted that their office has the Willy Wonka factory vibe.
Hay pointed out that, from time to time, things explode just like it is shown in the 1971 and 2005 films. The Celeb Diary reported that when Hay is not working, she spends time with her new boyfriend, who is younger than her.
The pair has been spotted walking by beaches in Sydney and having a very good time together. Hay's new relationship started after a tough divorce from her ex-husband Bill Wilson, who is the father of Hay's two children, Angus, 14, and Tommy, 11.
After the divorce, Hay started eating healthy and doing more exercise, including running and stand-up paddle boarding. Thanks to that, she lost three dress sizes in no time.
Nowadays, Hay is one of the most famous Australian chefs and even though there are people who criticize her and her recipes, the vast majority loves her personality and cooking skills.
Please fill in your e-mail so we can share with you our top stories!