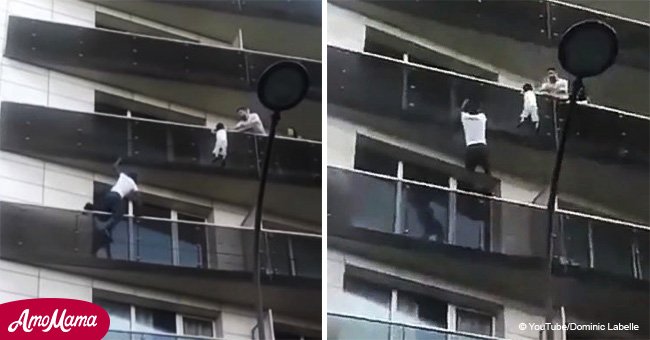 Immigrant rewarded by president Macron for saving boy suspended from 5th floor
22-year-old Mamoudou Gassama had a meeting with French President Emmanuel Macron after scaling a building to save a child who was climbing from a balcony.
According to PBS, the meeting was held in a gilded room of the presidential Elysee Palace where Macron thanked Gassama and gave him a gold medal from the French state for 'courage and devotion.'
Apart from that, Macron offered Gassama – who is Malian – the French citizenship and a job as a firefighter. After living in Italy legally, he moved to France in September 2017 to join his older brother.
Gassama's heroic action was recorded and uploaded to social media, and he received the nickname 'Spiderman.' The truth is that, without his help, nobody could know what would happen to the child.
In the video, a 4-year-old boy was seen dangling from a balcony on the fifth floor while nobody was around him to help. Not even the screams from the witnesses on the street alerted the parents of the boy.
The only person who never hesitated was Gassama. He started climbing the building moving from balcony to balcony wearing nothing but blue jeans and a white shirt.
When Gassama got close, the father of the child noticed the boy's situation and tried to help. However, as soon as Gassama got in the balcony on the fifth floor, he pulled the boy and saved him.
PBS reported that the father of the child was arrested for alleged parental neglect as he left the boy unnoticed while doing some errands and 'playing Pokemon Go.' He is set to appear in court in September.
Even though Macron wants to create a bill that will toughen French immigration, Gassama's action made him deserve a special treatment in his citizenship process.
It wouldn't be the first time that a Malian person receives French citizenship. PBS added that in 2015, Lassana Bathily saved the lives of many by hiding them in a freezer and alerting police during a terror attack on the Jewish grocery where he worked.
Please fill in your e-mail so we can share with you our top stories!