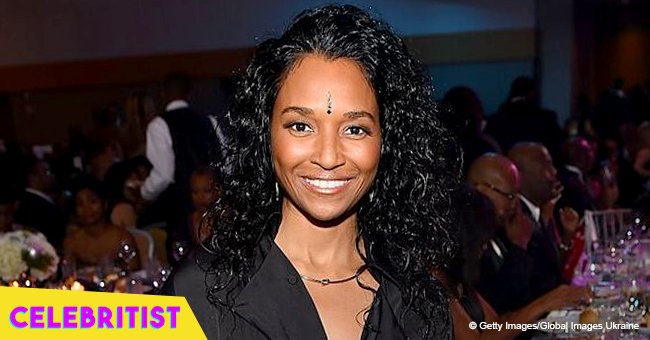 Chilli's grown-up son shows off his tattooed body in photos with mom and grandma
Chilli's grown son could be mistaken for her brother and they are quite close. On Mother's Day, he wrote the sweetest tribute to her and his grandmother.
"A Very Happy Mother's Day to my two guardian angels! I honestly don't know what I'd do without you guys all my fellas out there make sure you take care of ya moms and ya grandmas they are irreplaceable love you both to pieces."
The singer was not raised by both her parents. Her mother, who is of African-American and Native American heritage met her father Abdul Ali, whose background is Middle Eastern and East Indian, when he was a soldier at the military base in Columbus, Georgia. Their romance fizzled out before Chilli was born and she never got to meet her dad until she was 25 years old.
Chilli's love for music started after high school when she joined as a backup dancer for the R&B duo Damian Dame, represented by LaFace Records. The label had just signed a new group, TLC, and wanted a new member to replace Crystal Jones, which is how the young lady got her break.
The group grew from strength to strength, winning Grammy awards and having four singles - among them "No Scrubs" and "Waterfalls," hit No. 1. They sold millions of copies in the 90s and were seemingly unstoppable until tragedy struck.
In 2002, one of the group members, Lope, died in a car accident, essentially ending the trio. The surviving members, Chilli and Watkins, went on to work separately but the fame they got separately follows them to date.
Oh, and about her private life, Chilli could be dating Nick Canon. A source told E! News that;
"Nick and Chilli [have] been hanging out on the low. [They've] been friends for some time and just recently this summer they have been hanging out romantically. Chilli is a very mature woman that's been around the music industry for sometime and gets it. Nick has always had a crush on her growing up. He thinks she is beautiful."
She still looks great after all these years!
Please fill in your e-mail so we can share with you our top stories!