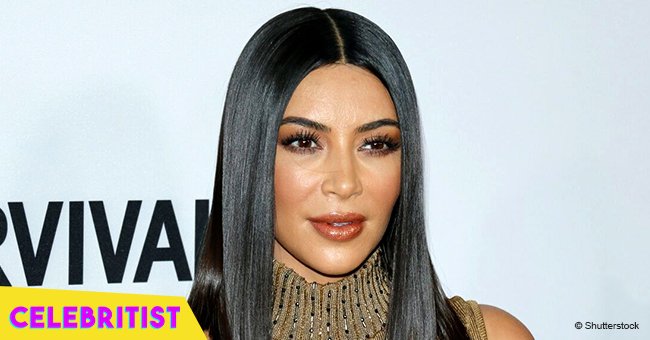 Kim Kardashian shares open letter from 63-year-old great-grandmother who is in prison

Kim Kardashian-West travelled all the way to the White House to discuss prison sentencing with President Donald Trump. After her successful meeting, she then shared the letter written to her by Alice Marie Johnson, who is currently facing life imprisonment.
Her efforts to discuss such issues with the president are inspired by the story of a 63-year-old great-grandmother who was sentenced to life in prison after a first-time drug offense.
In hopes to get a potential pardon for a 63-year-old great-grandmother who has been behind bars for more than two decades, Kardashian-West made sure to meet with the president and use all the influence she could regarding the matter.
Kim was granted such an influential audience after communicated with Trump's son-in-law Jared Kushner for months regarding the case.
Trump commended Kim's efforts saying that the two of them had a "great meeting".
"Great meeting with Kim Kardashian today, talked about prison reform and sentencing."
Kardashian is suddenly involved in the case after the story caught her eye on social media. After tweeting about it last October, she decided to contact her personal lawyer Shawn Holley to see what they can do for Johnson. The reality tv star then proceeded to pay for a new legal team for Johnson, and has been joining forces with Mr. Kushner, senior adviser to the president, who has been pushing for federal prison reform.
After Kushner's First Step Act was passed in the house of representative last week which allots $50 million dollars for rehabilitative programmes for inmates, he has taken more steps to improve federal prison policies.
According to Johnson's daughters, the process to help their mom out of jail has sped up since Kim has stepped in to help.
As Wednesday was also Johnson's birthday, the KKW beauty mogul tweeted that she was doing all this for her.
Regarding her meeting with the president, Kim said that she is very hopeful that Johnson would get a "second chance at life". The White House and President Donald Trump has yet to issue a statement about their decision on the request for presidential pardon.
Please fill in your e-mail so we can share with you our top stories!