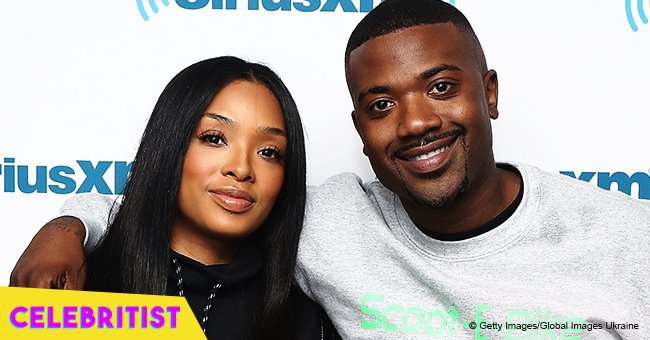 Princess Love reveals her story of pregnancy along with new glimpse of baby Melody in video
Princess Love, one of the stars of the reality show Love & Hip Hop: Hollywood, took to her Instagram account to share a video of her and her daughter, Melody.
The video was a compilation of many photos taken by Love during her pregnancy journey. The first one showed her in a living room wearing a bodysuit and, according to the image, she was 16 weeks pregnant.
As the seconds passed by, more photos of Love's baby bump were shown week after week. Apart from the images, the aspect that attracted more attention was the song in the background: Melody by Ray J, Love's husband.
When Love was 24 weeks into her pregnancy, her belly was more than evident. The following photos after that point portrayed Love showcasing her pregnant body in different outfits and dresses.
One of the final photos was taken in the 37th week. For it, Love put on the same bodysuit she wore for the image shared at the beginning of the video during the 16th week. The difference was unmeasurable but she still looked gorgeous.
The last photo of the pregnancy process showed Love wearing a white bra and matching underwear during the 39th week and, after that, Love and Ray J appeared holding their baby, Melody.
Finally, Melody was shown laying on a bed wearing a onesie while her eyes were shut down and her arms were moving above her head. So far, the video has been played more than 700,000 times.
Ray J also took to his Instagram account to share a photo of her baby girl. It was a black-and-white picture that showed Melody laying on a bed looking sideways while Love was holding her arm.
For the caption, Ray J wrote that her daughter was the most beautiful girl in the world. The singer added that he never thought he would feel God 'move through' him in the way he was feeling it and that he would die for Melody.
Finally, Ray J thanked God for giving him someone to 'really live for' and pointed out that he would be with his daughter forever.
Please fill in your e-mail so we can share with you our top stories!