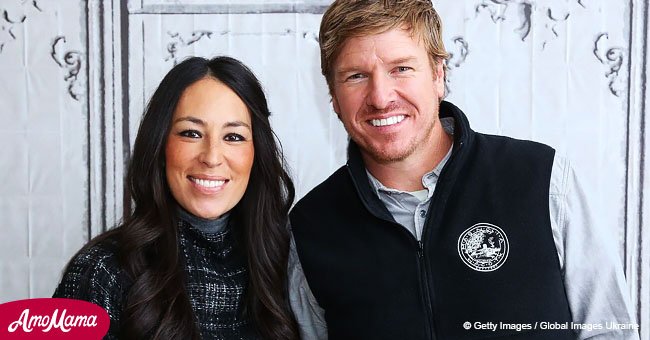 Chip and Joanna Gaines fined for violation of safety rules on 'Fixer Upper'
The Fixer Upper reality stars, Chip and Joanna Gaines, received more than 30 noncompliance claims from the Environmental Protection Agency.
The agency inspected video footage from their hit HGTV show and noted that the couple did not adhere to lead-safe work practices while remodeling homes.
The violations could lead to health problems ranging from 'behavioral disorders and learning disabilities to seizures and death.' Young children especially are at risk.
The agency explained that children's nervous systems are still developing, and stated that their protocols are set in place to 'protect children and others who are vulnerable to exposure.'
Lead-based paints were banned forty years ago but can still be found in approximately 37 million buildings and structures across the United States.
The attorney handling the case, Amos Presler from the Waste and Chemical Enforcement division, fined the Gaines' renovation company with a civil penalty of $40,000.
The agency also confirmed that the Gaines' gave their full cooperation throughout the inquiry and have taken it upon themselves to 'increase awareness of lead-based paint safety issues.'
Further to that, they registered Magnolia homes as an EPA certified renovation firm and ensured that their staff, subcontractors and current projects meet the necessary safety requirements.
They also addressed the issue on their show and used Fixer Upper as a platform to amplify the message to their fans and viewers.
Apart from the fines, they have also 'committed to spending $160,000 on a supplemental environmental project to put an end to the usage of lead-based paint' in their hometown of Waco, Texas.
Late last year, the Gaines' announced that Fixer Upper would come to an end. The last episode was aired in April 2018, and Johanna has since released a cookbook titled Magnolia Table Cookbook.
To learn more about the Gaines' and their upcoming projects, follow our Twitter account, AmoMama USA.
Please fill in your e-mail so we can share with you our top stories!