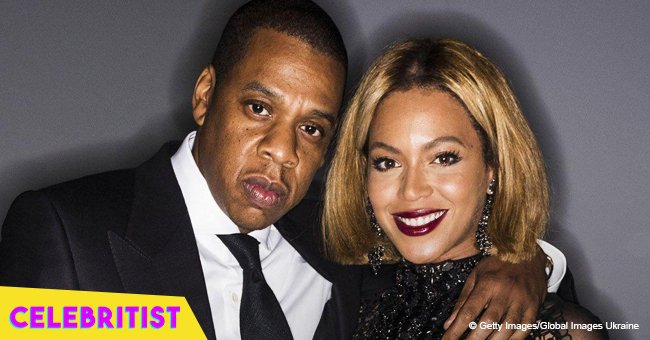 Beyoncé shows off her edgy side and twerks on husband Jay-Z in raunchy clip
Even Queen Bey shows off her naughty side once in a while. She and hubby are on tour and have been doing their usual best to entertain their fans who turned out in their numbers. A clip taken at the concert shows Beyoncé grinding on Jay-Z suggestively.
Last night, Beyoncé and her rapper husband Jay Z launched their highly-anticipated On The Run II Tour in Cardiff, England, on a high note by performing to a full house. The Carters gave their best with Bey doing a dirty number on her hubby to the amusement of concert goers.
This new side of Bey that she hardly shows in performances was well received, with fans foreseeing the making of baby number four.
One fan gave a thorough commentary:
"They gonna have 6 kids by the end of this tour. Bey almost forgot they were on stage!!! Yes this side of her is called Peaches, 'he likes to call me Peaches when we get this nasty' he was getting hard had to push away. Go, BEY!!!! Get it pineapples whine tonite. She might as well go ahead and gave baby #4. They know they're going to. I'm waiting…Showing us how she had those babies."
Not everyone was impressed with Bey's bedroom antics laid bare on stage; "Get a room we know they are married so why bring it here not interested as an executive of the music industry or a Fan really who cares your married. So, what happened to classy Beyonce? I guess chic doesn't make money."
Well, for all their effort the couple may have converted some non-believers, "Cardi, not the only one showing how she got pregnant lol. Bey is working on them triplets. She will announce triplets after this tour. I wasn't interested at first but I'd for sure pay to see them bump."
The tour has just started but it looks like there is plenty in store.
Please fill in your e-mail so we can share with you our top stories!