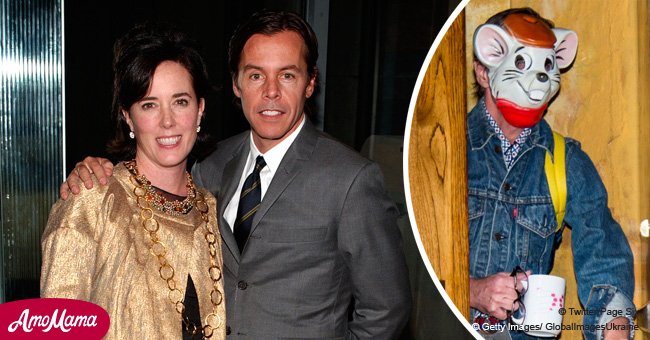 Kate Spade's husband hides his face under bizarre mouse mask after wife's suicide
Andy Spade leaves his building but hides his face behind a grotesquely cheerful mouse mask.
Celebrated designer Kate Spade died on the 5th of June 2018 and was found hanged by her housekeeper in her luxurious Manhattan apartment.
Her husband and business partner, Andy Spade was seen leaving his Upper East Side building early on the morning of the 7th of June 2018 wearing a cartoon mouse mask, reported PageSIx.com.
This was a mask modeled on the Disney character, Bernard, the hero of the 1977 cartoon movie, "The Rescuers."
The choice of a cheery-faced cartoon animal as a disguise might be thought of as bizarre, considering the circumstances of his recent loss.
"Do you know the meaning of privacy?"
Andy Spade, PageSIx.com, 7th of June 2018
Spade was photographed, wearing a buttoned-up jean jacket and the mouse mask, walking towards his Chevy Suburban, carrying a coffee mug, and a green notebook.
Spade ignored the reporters and refused to answer any questions. When one of the journalists proved to be persistent, Spade snapped, demanding if the reporter knew the meaning of privacy.
Spade and Kate had been married for 24 years and had one daughter - Frances Beatrix, 13. He admitted that he and his deceased wife had been living separately for the last 10 months, but denied that they were considering divorce.
The couple had founded a multimillion-dollar handbag company together, and they had sold the label to Neiman Marcus. Kate was said to have been suffering from depression and anxiety, and under medical treatment for her condition.
Read more about Kate Spade's tragic death on our Twitter account @amomama_usa.
Please fill in your e-mail so we can share with you our top stories!