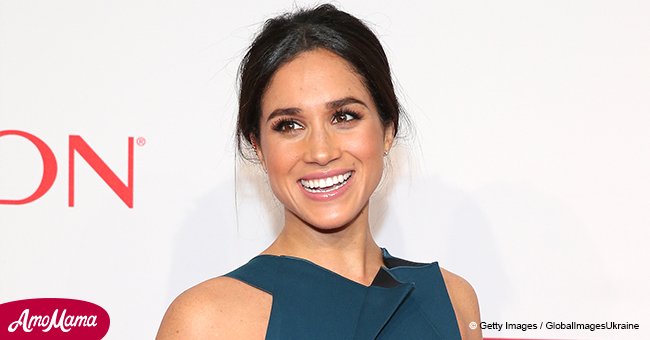 Here's the reason why Meghan Markle will never be a Princess
When it comes to the protocol of the British monarchy, nothing is more complicated than royal titles.
Meghan Markle and Prince Harry have just become husband and wife, and fans are wondering if she can now be referred to as Princess. However, the former actress will not be a Princess because she is not a blood-born royal, as reported by BBC.
Royal custom dictates that to become a princess, one must either be born the daughter of a prince or become a prince's wife. But marrying Prince Harry won't technically make Meghan a true princess, thanks to Prince Harry's position in the royal line-up.
Harry's mom, Diana, was given the title Princess of Wales, a courtesy title held by the wife of the Prince of Wales. But she was never formally referred to as Princess Diana for the same reason.
Once Prince Charles becomes King of England, Prince William will become "Prince of Wales," making Kate the "Princess William of Wales." But because Harry is currently sixth in line for the throne, he will probably remain a duke.
When Harry and Meghan have children, they will become lords and ladies, rather than Princes and princesses; unless the Queen steps in.
The rules for William and Kate's children meant that only Prince George would have been a prince and his younger sister, Princess Charlotte, would have been Lady Charlotte Mountbatten-Windsor.
However, the Queen intervened when Kate was pregnant with George in 2012 and issued a new patent to alter the fact that only the first-born boy could be a prince.
It stated: "All children of the eldest son of the Prince of Wales should have and enjoy the style, title and attribute of royal highness with the titular dignity of Prince or Princess prefixed to their Christian names or with such other titles of honour."
The Duchess of Sussex's full name is Rachel Meghan Markle, but was announced as Meghan by Buckingham Palace, which she will be using as her official name for royal proceedings.
Although Meghan will never be a princess in her own right, she can still technically be referred to by the 'Princess' title if it's in reference to her husband, as Her Royal Highness Princess Henry of Wales. Read more on our Twitter account @amomama_usa.
Please fill in your e-mail so we can share with you our top stories!