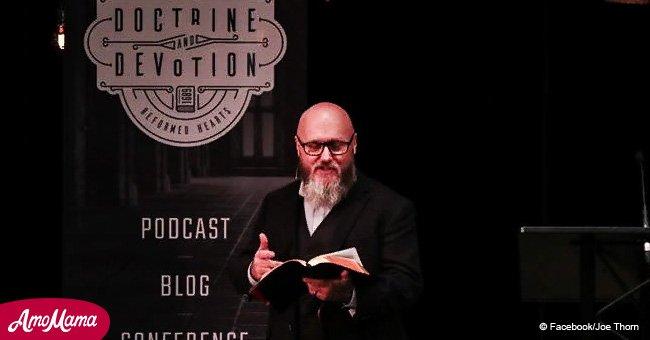 Pastor debates: Can Christians who commit suicide still go to heaven?
Suicide is once again a hot topic after several high-profile individuals were reported to have taken their own lives.
A perennial question related to suicide has been this: Can Christians who commit suicide still go to Heaven?
Joe Thorn, Christian author and founder of Redeemer Fellowship Church, takes on this question in a video posted by Christianity.com.
According to him, Christians who commit suicide can still join their Creator in Heaven.
He says: "The question really is, can a person who has been forgiven of their sins, who has been received by God through the mercy and the merits of Jesus... can that person do something to be unforgiven? Can they somehow lose their standing before God? That's the real question: Can we lose our salvation? The answer to that is no."
He adds: "Can a Christian, one who's been born again by the mercy of God, commit suicide and go to Heaven? The answer is yes because our standing before God is not based on how well we perform. It isn't based upon our own obedience, but the obedience of Jesus."
The world was shocked by the suicide of famed chef and host Anthony Bourdain on June 8, 2018. His death came just a few days after the suicide of designer Kate Spade.
According to the non-profit organization, Suicide.org, over one million people die by suicide worldwide each year. On average, one person dies by suicide every 40 seconds somewhere in the world.
In the past 45 years, global suicide rates have increased 60 percent, according to the organization.
Thorn argues that people who commit suicide should not be judged as having lost their faith in God.
"Well, a true Christian would never commit murder or would never commit suicide, which is essentially what suicide is. But I don't think you can give a fair reading of scripture without seeing men who know God, who have been the recipients of his converting grace, who have then committed horrible acts, who have done the wrong thing, who have committed murder or who have done things that we would say, 'Wow, Christians aren't supposed to do that," he said.
Read more on our Twitter account @amomama_usa.
Please fill in your e-mail so we can share with you our top stories!