Lela Rochon stuns in bejeweled white gown in throwback pic from her wedding
The reality star resurrects a decades-old photo to commemorate her 19th wedding anniversary with her filmmaker husband. 
She recently celebrated her 19thwedding anniversary to her husband Antoine Fuqua. And Lela Rochon thought it best to commemorate the milestone by sharing a throwback from their wedding day.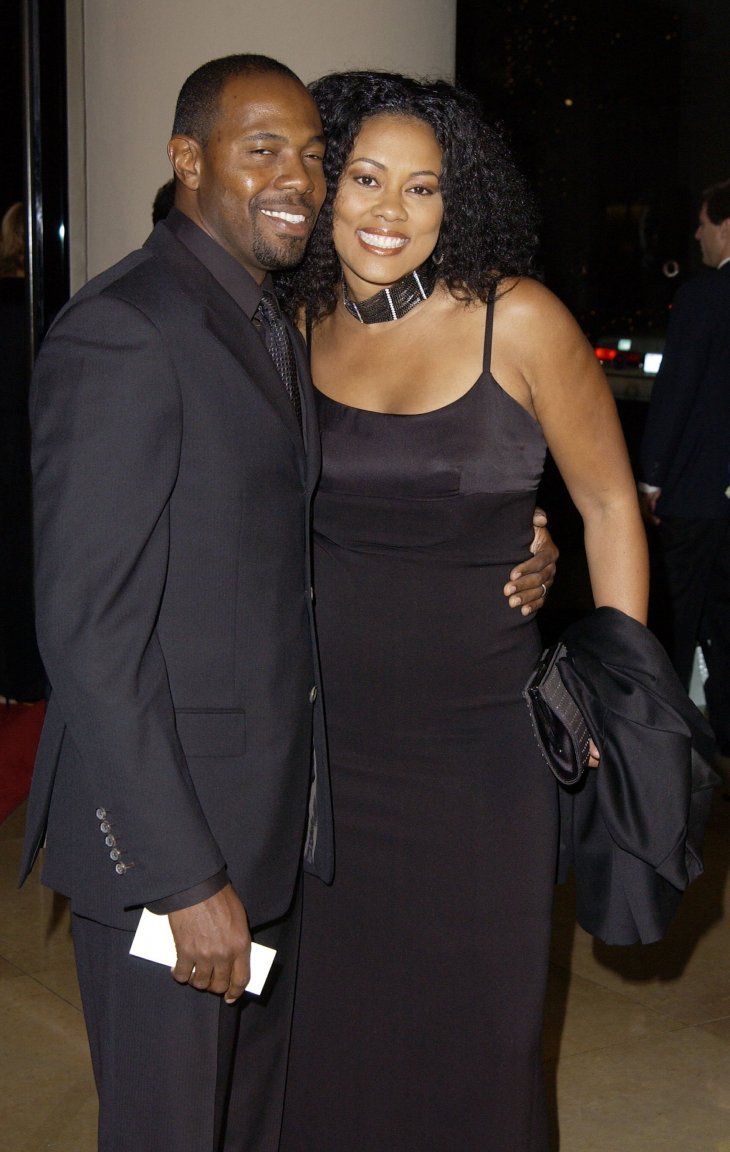 April is a special month for the 'Black Love' couple who sealed their long-standing union almost 20 years ago in that month. And it seemed appropriate to Lela to affirm her commitment to their marriage by reliving the day she said "I do." 
Looking radiant in a slinky white beaded dress in the wedding photo the 'Waiting To Exhale' star shared, she gushed about her film director husband in her anniversary message. 
"Happy Anniversary to Us #19 . I knew when we met over 20 years ago in #hongkong you were the man for me. I'll never forget this moment, "Ladies and gentlemen Mr & Mrs. Antoine Fuqua."
Standing next to her in the photo was her dashing husband who wore a black tux with a white shirt and bow as they appeared in awe of the moment.
During an interview with Jet magazine in 2003, Lela opened up about the day she met Antoine in Hong Kong. She recalled, 
"There was a huge celebration and we met at a party in Hong Kong. It was pretty much love at first sight. We went on this really, long, long date all over the island going to parties because over there they sleep by day and party all night. It's pretty unbelievable, but we ended up naming our daughter Asia as corny as that is."
Now two decades later, it seems their love has prevailed, even after they welcomed two children, Asia, 15 and Brando, 14. 
Lela was first married to actor Shabba Doo from 1982 to 1987. The actress also shares another child with Antoine from his previous relationship.