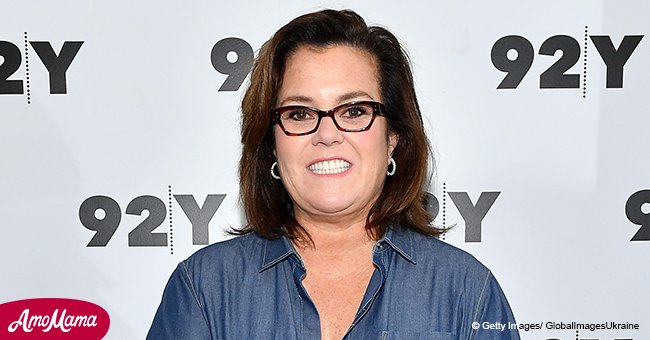 E! News: Rosie O'Donnell reconciles with estranged daughter Chelsea after baby news
Rosie O'Donnell revealed that she has 'reconnected' with her 20-year-old daughter Chelsea after learning that she was pregnant.
56-year-old comedienne Rosie O'Donnell gave a big news to E News about her family. She revealed that after receiving the news of Chelsea's pregnancy, she decided to reconnect with her estranged daughter.
Chelsea is O'Donnell's second-eldest child and eldest daughter. O'Donnell made waves in the news cycle in 2015 after she reported that her daughter went missing.
The authorities had found Chelsea, who was 17 years old then, at her former boyfriend's house. Chelsea opened up about her confrontation with her mother when O'Donnell was furious about Chelsea's new tattoo, according to Daily Mail.
Chelsea and her boyfriend, Jacob Bourassa, announced last week that Chelsea was pregnant and due in January 2019. Bourassa shared a photo of the sonogram of their baby on Facebook on June 6.
Bourassa captioned the image by expressing his excitement for their child. He said that he could not wait to meet the little one.
Chelsea's biological mother Deanna Micoley, expressed her happiness by commenting on Bourassa post. She said that she was very proud of Chelsea and told her that she'd be a great mother.
O'Donnell had adopted Chelsea as a baby in 1997 with her then-wife, Kelli Carpenter. According to Inside Edition, Micoley claimed that she never wanted to give up Chelsea.
She claimed that Chelsea's father drugged her and handed her over to the comedienne in 1997 without her consent.
Chelsea's latest pregnancy news came nine months after she had revealed that she was expecting her first child with ex-husband Nick Alliegro. In an interview with Daily Mail, Chelsea said that O'Donnell will not play any part in her child's life.
There were no more updates about her pregnancy after the interview and Chelsea split with Alliegro. Alliegro recently revealed the turbulent relationship he had with Chelsea that led to their break up.
Please fill in your e-mail so we can share with you our top stories!