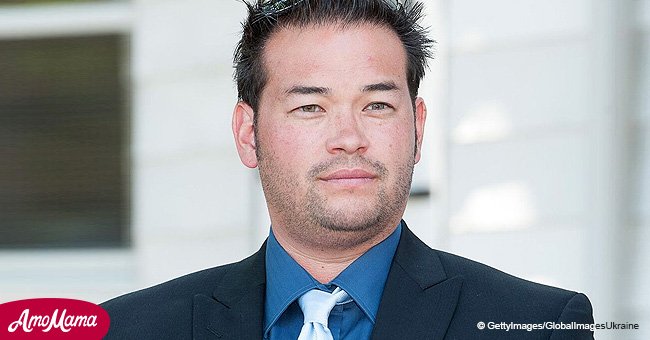 'Jon & Kate Plus 8' star Jon Gosselin shares photo of girlfriend from concert

Jon Gosselin, former Jon & Kate Plus 8 star, showed off his girlfriend, Colleen Conrad, in a couple of photographs shared on social media.
Although the two have known each other ever since they were children, their relationship only reached romantic levels in 2014, and it is still going strong as it can be seen in the pics.
The couple recently went on a date and attended a Def Leppard and Journey concert, and Gosselin couldn't help but give his fans and followers on Instagram a glimpse of the show.
Gosselin and Conrad displayed very wide and bright smiles as they leaned against towards each other for the snaps. The photos marked Conrad's first appearance in the former TV star's Instagram page since February.
At the time, Gosselin shared a photo of himself alongside Conrad and Hannah, his 14-year-old daughter, as they celebrated a Philadelphia Eagles' win.
Gosselin seems to have been able to move on with his life following his divorce from Kate Gosselin in 2009. The two faced off in court for years, mostly over their children and shared assets.
While filming Jon & Kate Plus 8, it was very obvious that their marriage was on the verge of collapsing. The couple rarely smiled while in front of the cameras and had frustrated expressions on their faces most of the time.
Kate managed to get the custody of their eight children while Gosselin was given visitation rights. Still, despite Kate's full custody, it seems that Hannah has been spending quite a lot of time with her father and appearing in several photos with him.
Recently, Gosselin was faced with a lawsuit from his ex-wife, who demanded $132 000 from him. The reason behind the large sum of money is yet unknown, but Jon Kate is set to star in an upcoming series titled Kate Plus Date.
If you wish to learn more about Jon and Kate Gosselin, please consider following us on our Twitter account @amomama_usa.
Please fill in your e-mail so we can share with you our top stories!