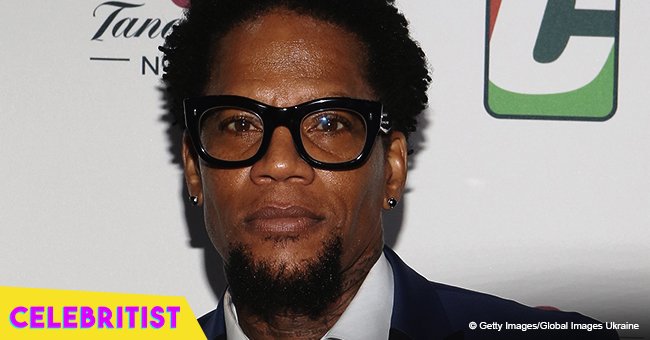 D.L. Hughley shares picture holding his dad's hand on hospital bed
Actor and stand-up comedian Darryl Lynn Hughley, best known for The Hughleys, uploaded two photos to his Instagram account showing his father on a hospital bed.
In the first image Darryl uploaded, he was wearing a plaid red shirt and black glasses while he was holding his father's hand. In the caption, the actor wrote the name of his father: Charles Hughley.
Charles was shown laying on his hospital bed while being half-covered by a beige blanket. According to the ID tag Darryl had on his shirt, Charles is interned at the Centinela Hospital Medical Center in Los Angeles.
Finally, Darryl captioned his post wishing a happy Father's day to 'a real one,' adding the hashtags 'Still in The Fight' and 'Tuff Old Dude.'
In the second photo, the hands of both men holding each other were shown in detail. Even though Charles' IV cannula was an important aspect of the photo, Darryl's tattoo that read 'stay' was the highlight of it.
The actor captioned that photo admitting that his father was the strongest man he had ever known. Finally, Darryl confessed that he was scared Charles wouldn't remember him, but the proud father told him he would never forget his son.
Darryl's life has been a rollercoaster. When he was younger, he was part of the Los Angeles street gang Bloods. Since he had a tough personality and he would always get himself into trouble, he was expelled from high school.
Biography reported that the only thing that made Darryl leave the gang life was when his cousin, who was a member of a rival gang, was murdered.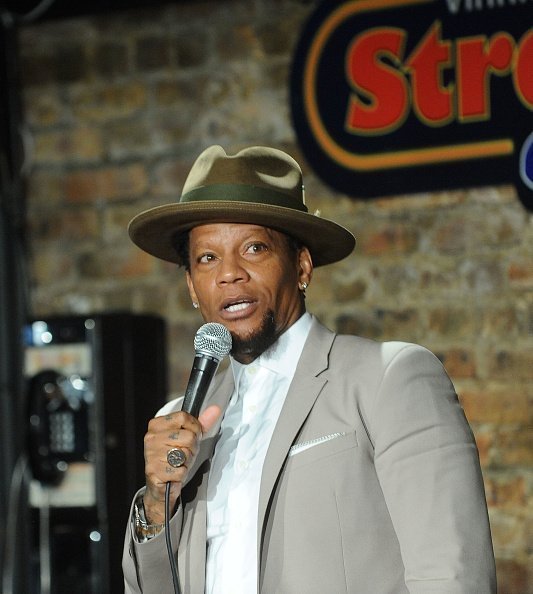 Source: Getty Images
Later, he got a job as a telemarketer for the Los Angeles Times, where he met his current wife LaDonna Hughley. After that, things kept improving as he worked as the host of ComicView, a stand-up show on Bet.
Later, he wrote, produced, and starred on the TV sitcom The Hughleys, which was the project that made him famous. In recent years, he has not stopped working in the entertainment industry.
One of the latest shows he has worked on is titled The Comedy Get Down and it is a mockumentary that has several comedy stars in its cast, including Cedric the Entertainer, George Lopez, and so on.
Please fill in your e-mail so we can share with you our top stories!