Janelle Monae's rumored girlfriend steals the show in midriff-baring dress & matching accesories
Actress Tessa Thompson, who is rumored to be singer Janelle Monae's girlfriend, attracted many sights during the MTV Movie and TV Awards.
As a way to let her fans and followers know it, she posted a slideshow with a couple of photos on her Instagram account. The first one showed her next to Boots Riley and Lakeith Stanfield, who worked with her in Sorry to Bother You.
The photo showed all actors' outfits. Thompson put on a red midriff-baring dress that showed a little too much of her skin. As for the accessories, she chose triangle-shape red sunglasses and a red purse.
Riley put on red, black, and white plaid pants, matching sweater, and big black glasses. Stanfield, on the other hand, opted for a shiny red outfit, a black shirt, and matching shoes.
In the second image, Thompson was portrayed alone. Even though her outfit was an interesting aspect of it, her long locks were the highlight of the night. The third and final image showed the actress next to Stanfield.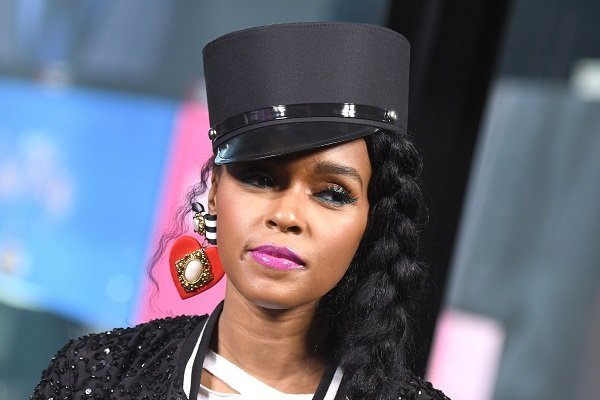 For the caption, Thompson thanked her 'dream glam team' by tagging all of them. Finally, the actress thanked MTV for the 'popcorn.'
Thompson and Monae have been surrounded of several romantic rumors for a couple of years now. According to The Cut, one of the first times they were photographed together was at the 2015 MOCA gala. For that outing, they wore color-coordinated outfits.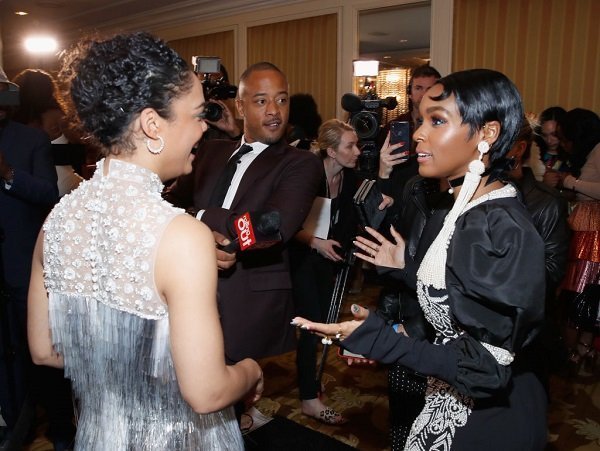 In late 2015, Monae received the Equality Award from New York's LGBT community center as a result of her avocation for the queer community. The one who presented the award to the singer was Thompson.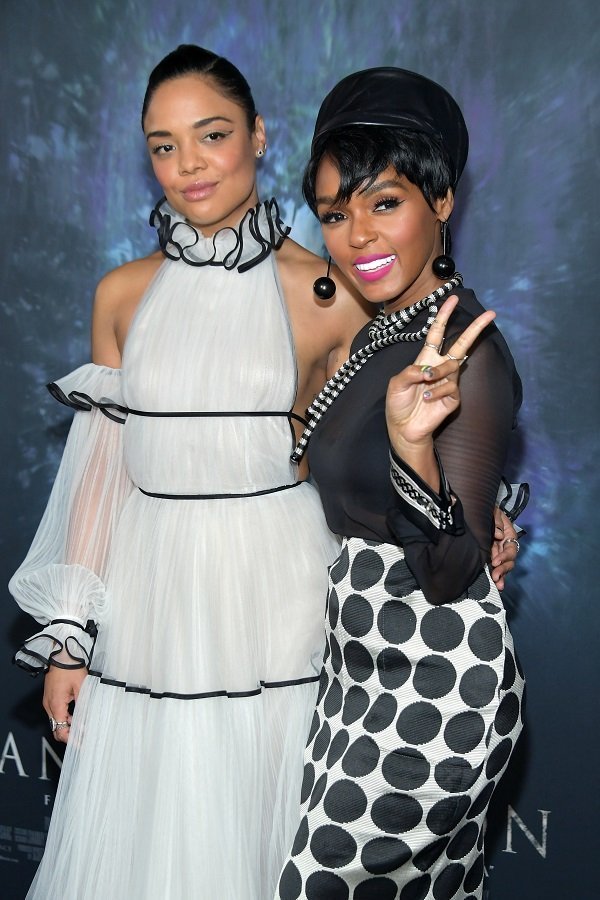 In October 2017, the pair was spotted again in a party that Issa Rae threw at his house. Other celebrities like Donald Glover and Yvonne Orji were also present. In February 2018, Monae and Thompson did what could be considered as their official red-carpet debut on the Annihilation event.
Even though they have not been photographed sharing PDA, Monae's most recent music video titled PYNK showed both of them in a very romantic way. Neither of them has publicly confirm their romance.