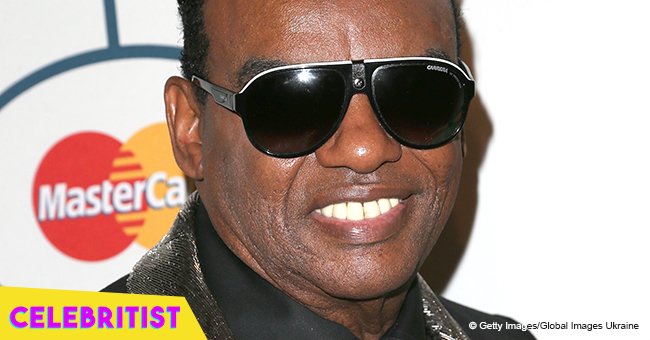 Ronald Isley's 35-year-younger wife shares photo of their son who graduated from the 5th grade
Kandy Isley, who is married to record producer and songwriter Ronald Isley Sr, took to Instagram to share a photo of the couple's son next to his teacher.
The image showed Ronald Isley Jr. wearing blue pants and shirt while side-hugging his teacher. She put on black pants, a black blouse and a yellow shirt left undone. In the caption, Kandy set clear that her son had just graduated from 5th grade.
She added that Ronald Jr.'s teacher would no longer be with him as she would make a 'different career move.' Kandy finished her caption by saying that she and Ronald Sr. were very proud of their son.
After she uploaded that photo, a couple of friends and followers took to the comment section to share their thoughts. One of them was Instagram user Lonnie Booker III, who admitted that the boy was growing up fast.
Apart from that, Booker said that Ronald Jr. would probably become a professional musician just as his father.
Ronald Sr. and Kandy have been married since 2005. One of the aspects that attracted more attention about their relationship is the age gap as Kandy is 35 years younger than the talented singer.
While the age gap is huge, the couple didn't decide to get married all of the sudden as they dated for seven years before walking down the aisle. According to I Love Old School Music, Kandy was attracted to Ronald Sr. because he is 'a gentleman.'
'I mean, you're talking about romance, he puts the 'R' in romance… from fine dining to treating a woman like a man should, with respect. As we developed a relationship, we had a lot of things in common and Ronald... even though he's old [sic], he's young at heart.'
Even though things seem to be good for the couple at the moment, they endured a very difficult time. In 2006, when Kandy was expecting Ronald Jr., her husband was sentenced to spend three years in a federal prison for tax evasion, reported ILOSM.
In 2010, he was released and, at the moment, is living his life next to his wife and son.
Please fill in your e-mail so we can share with you our top stories!