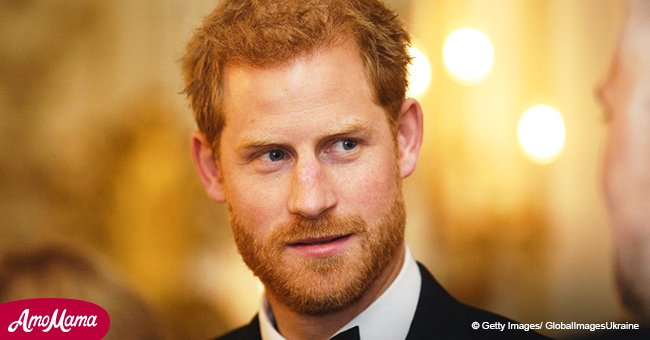 Prince Harry makes emotional return to Lesotho to open new school
The 33-year-old Duke of Sussex took a solo trip to Africa over the weekend, his second home, where he works alongside locals to better the community.
Teboho Letsoha, who lives in Lesotho, uploaded a photo of the Prince to Instagram. He said in the description that 'words cannot and will not express this insurmountable joy' he was feeling.
He thanked Prince Harry for his visit, and for opening a school in Pitseng, a town located in the Leribe District of Lesotho.
'My village. My people. My heart. The village that raised a hustler. To what do we owe the honour of your visit?'
He also wrote in Sesotho that he does not know how to thank the Father, and hope that God blesses Prince Harry and keeps him safe from the devil's plans.
In 2006, Prince Harry co-founded Sentebale with his friend, Prince Seeiso. The charity 'supports the mental health and wellbeing of children and young people affected by HIV' in Lesotho and Botswana.
His recent trip was to open a new building at the Phelisanong Children's Centre in Pitseng, where he unveiled a new community hall donated by Sentebale.
They offer educational programs to assist a vulnerable generation to reach their potential and fulfill their dreams. Approximately 18,000 teenagers in Lesotho are living with HIV.
Kensington Palace confirmed that Harry's trip to Lesotho was of a private nature, and not an official state visit. He arrived on Thursday, after flying first class to Johannesburg, South Africa.
A Kensington Palace official confirmed to People that Meghan the Duchess of Sussex did not accompany her husband to Lesotho.
The spokesperson also added that Prince Harry would meet with the board of Africa Parks in Botswana before heading home to attend the Queen's Young Leaders reception at Buckingham Palace.
Harry first visited Lesotho in 2004. To learn more about his humanitarian efforts, follow our official Twitter page, AmoMama USA.
Please fill in your e-mail so we can share with you our top stories!