Jamie Foxx's daughter steals the show in tight white dress after he compares her to Beyoncé
Jamie Foxx escorts his gorgeous daughter on the red carpet as she stuns in a figure-hugging white dress. He jokingly reveals she's a stand-in for Beyonce, looking dapper himself in a stylish jacket.
Jamie Foxx's daughter is hot as Beyonce, and she easily upstaged her father when she joined him at his hosting gig dressed in a skin-tight white dress.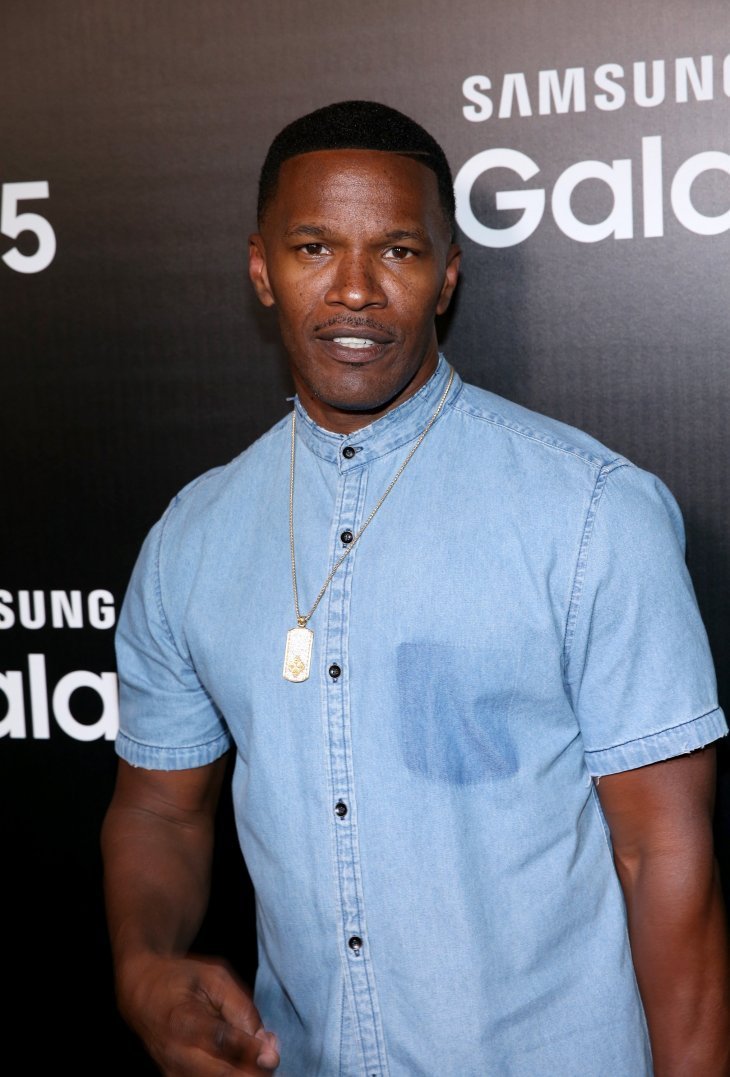 24-year-old Corinne Foxx was a total stunner during the BET Awards on Sunday night as she stood tall next to her father who hosted the show this year. The light-skinned beauty showcased her slim frame accentuated by enviable curves wearing a long white figure-hugging dress that also revealed her toned arms. She highlighted her look with a pair of giant silver hoop earrings and slicked back hair revealing her glowing face.
The model who also co-hosts as a DJ with her father in the game show 'Beat Shazam' shared a photo from their outing and gushed about him in her caption. 
"BET Awards with my favorite person on Earth @iamjamiefoxx"
Relishing the moment, Jamie gamely posed with his daughter while looking dapper in his stylish ensemble. He wore a bold studded animal patch jacket with a white shirt underneath and sported khaki colored pants ripped at the knees. The father and daughter with a 26-year age gap looked more like siblings standing next to each other. 
Speaking to Entertainment Tonight at the red carpet, Jamie joked about his daughter when he was reminded of Beyonce and Kendrick Lamar's performance at the 2016 BET Awards. He promised he was bringing along another Beyonce this year, referring to Corinne. 
"Well, what's crazy is that Beyoncé once again is going to open the show. Beyoncé from San Bernadino, though. Not the one you're all thinking."
Corinne couldn't help but laugh at her father's comparison as he continued, 
"She's still light-skinned. You're not going to know the difference. If you look out your peripherals on TV, it'll look just like Beyonce. Just stay focused."
Used to her father's antics, Corinne revealed they have so much fun hosting together on 'Beat Shazam' because of the kind of relationship they share to their viewers. 
"Yeah, I think that's the fun of our show, Beat Shazam, is watching this relationship that everyone can relate to even though he's really cool, he's still a dad."
Corinne is the eldest of the actor's two daughters. His second, Annalise, is eight years old. In 2014, Corinne debuted at the Bal des Debutantes. She was also named Miss Golden Globe in 2015.