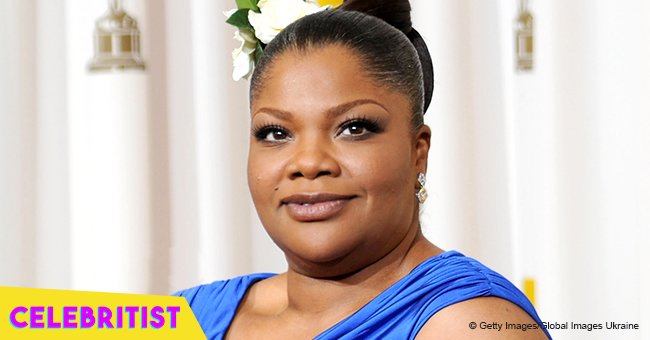 Mo'Nique flaunts slimmer figure in orange dress and high heels in recent picture with husband
Mo'Nique is spreading love on her Instagram, and she's doing so while flaunting her slim figure. The Award-winning actress who's been making waves this year calling for a boycott of Netflix and slamming Whoopi Goldberg rocked an orange dress alongside her husband in a photo she shared on her Instagram.
Mo'Nique cozied up to her man in her latest photo where she also reveals her amazing body. The 50-year-old who once weighed 300 pounds was wearing an orange fitted dress that showcased her curves. The dress which flowed up to her ankles was cinched at the waist revealing her shapely derriere. She wore a giant braid shaped into a crown around her head, and her face was glowing as she smiled next to her husband, Sidney Hicks.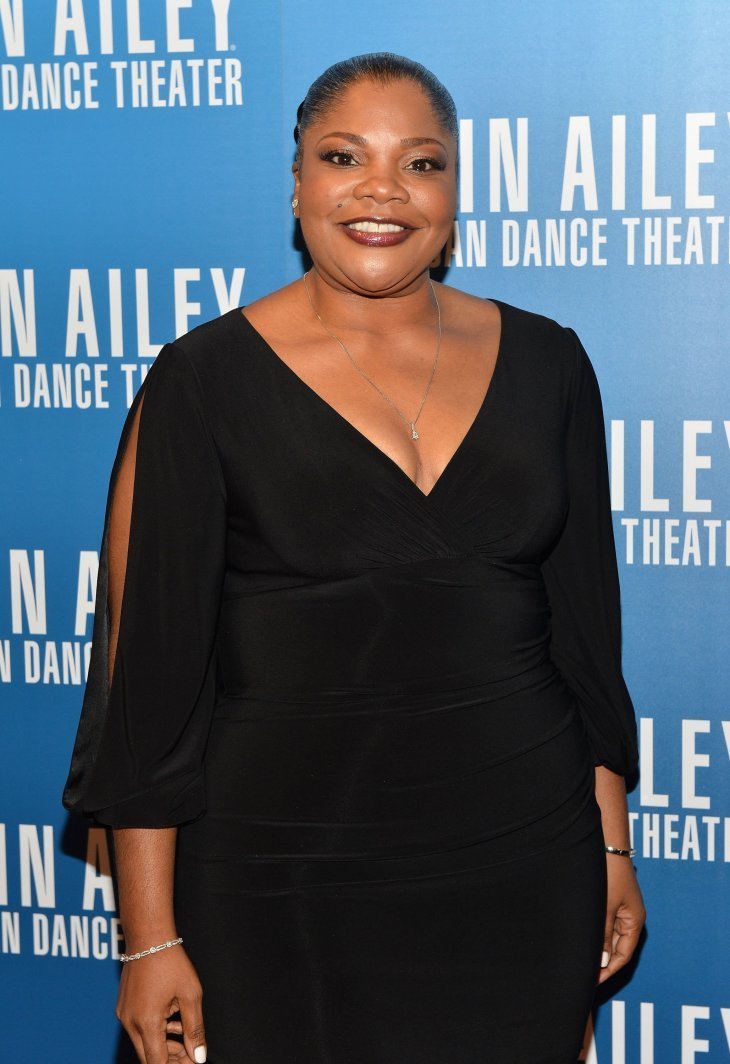 Source: Getty Images
The outspoken comedian had her arms wrapped around her manager husband who cleaned up nicely in a coordinated grey suit and white shirt. The couple who proudly admitted in the past that they have an open marriage appeared unbothered by all the issues thrown their way recently with Mo'Nique promoting only love in her caption.
"Hey my loves. WHEN YOU BOO'D UP, BOO'D UP. We Love Y'all."
Back in January, Mo'Nique made headlines when she called for a boycott of Netflix. She claimed the popular streaming site lowballed her while negotiating a deal with her. In an Instagram video, she narrated that Netflix offered to pay her $500,000 for a comedy special. However, when she learned that Amy Schumer was offered $11 million and Dave Chappelle and Chris Rock $20 million for their own specials, the comedian cried foul. Monique accused Netflix of "gender bias and color bias." She also revealed that when she tried to negotiate her salary, and ask why this was all they were offering her, Netflix told her,
"Well, we believe that's what Mo'Nique will bring."
She also claimed Netflix contradicted itself when they told her they didn't decide based on resumes but did so in my Schumer's case.
Meanwhile, a couple of months later, Mo'Nique turned her ire om Whoopi Goldbergafter the two had a heated discussion on 'The View.' According to the 'Precious' star, Whoopi gave her some unsolicited advice regarding the slump in her career which didn't sit well with her. She narrated the incident in an episode of her podcast with her husband.
"When we got to her dressing room and when we were sitting down, and this is what she said to me. She said, 'Listen, from the first time I saw you, I loved you. So, I'm going to tell you right now, you've got to take some of this responsibility, and the real problem is, Mo'Nique, you're bring ill-advised, you're not thinking for yourself, and the real problem is your husband.'"
Rushing to her husband's defense, Mo'Nique disclosed that she released a mouthful to the talk show host.
"At that point, I had to grab Whoopi Goldberg's hands, as we were sitting across the table from each other," she said. "And I said, 'Sister, let me tell you about my husband,because you're misinformed and you're making statements that you really don't know what you're talking about.' I said, 'See, I've had the big white manager, the big white agent, I've had the big attorney firm, all in Hollywood... I would watch those people cheat me and they would say to me, 'We'll get them the next time, Mo'Nique.' I said,the reason why my husband is considered a probemis when we're in those meetings with those executives, they can't answer his questions."
That seemed to have shut down Whoopi who later told Mo'Nique just to let the issue rest and move on. Here's more of that encounter as narrated by Mo'Nique in her show.
Mo'Nique and Sidney married in 2006. The couple who share 12-year-old twins Jonathan and David confessed years ago that they were in an open marriage and had been defending that choice ever since. In 2016, Mo'Nique explained their relationship revealing it's not so much about sex but about being honest. She told Andy Cohen it was actually her idea and explained,
"[The open marriage] was my idea. When we first had the conversation, it was because I was still in the mindset of 'I'm an entertainer; I'm a performer and I want to have it all.' So I said, 'I want to have an open marriage.' … It was just being able to sit down and have that dialogue to say, 'Hey, let's always make sure we're open and honest.'"
Their decision to keep their marriage open seemed to have worked for the couple who have managed to stay together after more than a decade. Mo'Nique is proud of that fact and concludes,
"Now almost 11 years later, of course it's evolved and it's evolved into this beautiful space of no secrets."
Please fill in your e-mail so we can share with you our top stories!