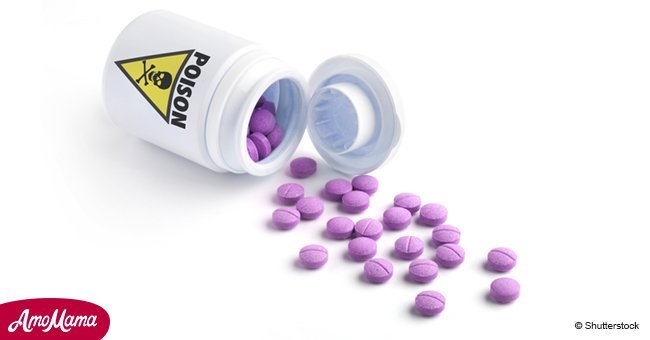 Marijuana laced with rat poison leads to 27 cases of severe bleeding
The synthetic marijuana called K-2, which was found out to have been laced with rat poison, caused 27 victims to suffer from intense bleeding.
The Milwaukee Health Department, as well as local doctors, were alarmed after the 27 cases surfaced just recently.
According to TMJ4, the department confirmed that the 27 cases of severe bleeding are linked to the synthetic cannabinoids.
A doctor named Julie Doniere working at Ascension Healthcare shared that she handled four cases over the weekend. She was on duty at the Emergency Room at Ascension St. Joseph's Hospital in Milwaukee.
She said, "It's the first time in 22 years as a physician that I've called the health department on the weekend because I was just alarmed at the number of patients I was seeing and it was life-threatening."
Angie Hagy from the Milwaukee Health Department explained that K-2 is not included in the list of legal alternatives for marijuana and clarified that the synthetic substance is not safe.
Follow us on Twitter at AmoMama USA for more information about K-2.
The department revealed that the substance laced with rat poison could lead to not only severe bleeding but also unexplained bruising and death.
Dr. Doniere shared that the chemicals can remain in the system, particularly in the blood, for 2-3 months. She also explained that treating the patients can also take about the same time.
All 27 cases resulted in hospitalizations as reported by the health department.
The department went on to encourage those who have K-2 to throw the toxic substance immediately.
During the weekend, the Kenosha Sheriff's Office also gave a warning about K-2. A report from the Wisconsin State Department of Health revealed that four deaths had been proven to be related to the synthetic drug.
The Illinois Department of Public Health director Dr. Nirav Shah stated in a statement on April 9th, 'Synthetic cannabinoids are unsafe. They are not regulated and people don't know what chemicals may be in them, like rat poison."
At the time, it wasn't confirmed then whether the synthetic drug was indeed laced with rat poison.
Please fill in your e-mail so we can share with you our top stories!