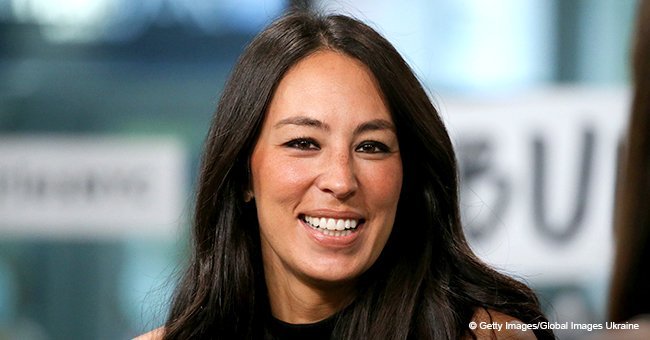 'Fixer Upper' Joanna Gaines shares new pic of son in his nursery
Joanna Gaines has always been a very proud mother, and she continues to be with baby Crew, who was pictured sleeping in his new nursery.
The HGTV star gave birth to the new member of the Gaines family on June 23, 2018, and she immediately started posting photos of Crew on her social media accounts.
Now, a week after the birth of baby number five, Joanna took to her Instagram page to share with her fans and followers a snap of Crew sleeping in his room.
The picture depicted a very stylish and well-decorated nursery with a plant, a crib, a fluffy rug and open windows that allowed plenty of sunlight to shine through; in the middle, baby Crew slept peacefully wrapped in a thin sheet
Just a reminder - if you wish to learn more about Joanna and Chip Gaines, please consider following us on our Twitter account @amomama_usa.
Bringing a child into the world for the first time in eight years has brought Joanna some sweet memories, but it has also made her very excited because now she can try new baby products that weren't in the market last time.
Joanna and her husband, Chip Gaines, are parents to four other children: 13-year-old Drake, 11-year-old Ella, 10-year-old Duke and 8-year-old Emmie Kay.
The children were very excited when they were told that they had a brother on the way and on June 23, when their mother was taken to the hospital to have the baby, they spent most of the time listening behind the door.
The photo was shared by Joanna, who considered it to be one of her favorites of that day. Although it is unclear who took the picture, it is believed that it was an unidentified friend of Joanna's who traveled to the hospital to offer her some support.
Please fill in your e-mail so we can share with you our top stories!