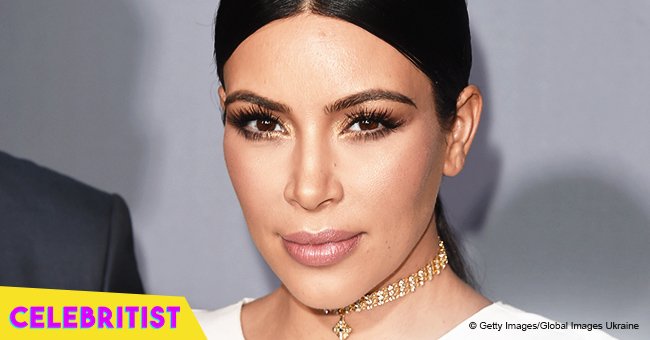 Kim Kardashian melts hearts with photo of daughter Chicago serving face
TV personality Kim Kardashian, best known for Keeping Up with the Kardashians, took to Instagram to share a photo of her daughter, Chicago, serving face.
The image was the screenshot of a video Kim had uploaded to her Instagram account a couple of days before. It showed the baby with one eye open and the other one almost completely closed while her mouth was in a semi-pout position.
Kim was right behind Chicago holding the baby, who had a couple of pink hearts around her head, a result of social media filters added while recording the video.
As soon as she uploaded that picture, her fans and followers took to the comment section to share their thoughts. One of them was Instagram user @t.baker78, who confessed Chicago was so cute that she wanted to pinch her cheeks.
Even though the photo was very special, the most remarkable aspect of the post was the caption Kim added. Between heart emoji, the TV personality wrote 'Chi,' short for Chicago, and 'Noel,' which might be the baby's middle name.
As Harper's Bazaar reported, Kim full birth name is Kimberly Noel Kardashian, but she legally dropped the 'Noel' after walking down the aisle with Kanye West.
Neither Saint nor North – Kim and Kanye's previous children – has middle names. Harper's Bazaar set clear that Chicago legally doesn't have one either as her birth certificate doesn't say so. Kim's caption suggested that things apparently changed recently, though.
Chicago was born via surrogate on January 15, 2018. Her first name is a tribute to where Kanye grew up with his late mother, reported Harper's Bazaar. However, the family opted for calling her by her nickname: 'Chi.'
During an interview Kim had with Ellen DeGeneres on her show, the makeup mogul revealed that Chicago is a place that means a lot for Kanye as he remembers his family from there.
Kim revealed that her husband wanted to name Chicago after his mother, Donda, and even though Kim loved that name, they opted for Chicago.
Please fill in your e-mail so we can share with you our top stories!