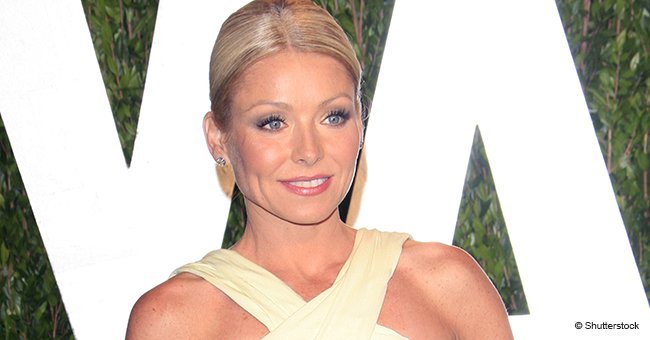 Kelly Ripa shares sweet vacation pictures of family in Greece

The television personality and talk show host recently enjoyed a family vacation away in Greece, and decided to share a number of the photos they took while away.
Kelly Ripa, Mark Consuelos, and their three children, Michael, Lola, and Joaquin, spent some time on a summer holiday in Greece, soaking up the sun and enjoying the plentiful beaches on the islands.
Ripa, who is very active on social media, took to Instagram to share a short video clip compilation of the many photos the family took while enjoying their time away together.
Every member of the family makes an appearance at some point or another in the collection of images, even camera-shy 17-year-old Lola. As usual, Ripa and Consuelos looked just as passionate about each other in their couples images
"Warning: This video contains images of a family vacation. (No family members were harmed during the making of this trip) #greece," Ripa captioned the clip.
Within just two days, the post was viewed almost half a million times, and more than 50,000 people had liked it.
The images featured in the video showed a variaton of landscapes of the beautiful Grecian hills and oceans, and photos of the family enjoying a myriad of activities.
The images showed of Ripa's photography skills. She captured sunsets, beautiful flowers, and even wildlife on their vacation.
While Lola usually avoids the camera, she did appear in one or two images, mostly showing her from the back or the side as she engaged in holiday activities.
Among the photos were also images of Consuelos and Ripa, showing fans that despite over two decades of marriage, they are still very much in love with one another.
The television personality also shared a number of other images of the couple together, showing them enjoying a beautiful sunset together while celebrating Mexico's win in the soccer world cup.
Please fill in your e-mail so we can share with you our top stories!