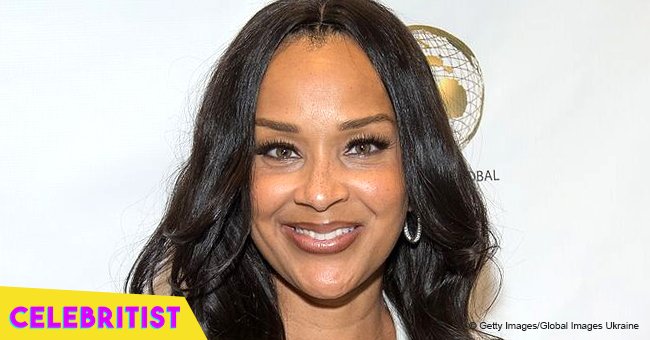 LisaRaye's baby granddaughter warms hearts washing grandma's hair in video
The actress, model, and businesswoman is a proud grandma of an 18-month-old granddaughter, and often shares videos and images of the sweet little girl to her social media.
In December 2016, LisaRaye's daughter Kai Morae Pace welcomed her daughter, Bella Rae, into the world. Since then, the baby girl's grandmother has been completely enamored, often taken her for outings with her.
Among the many wonderful public appearances Bella Rae has made with her famous grandmother, LisaRae has shared some of the photos and video clips to her Instagram account.
One particular one shared in March 2018 showed the tot helping to wash LisaRae's hair as the 51-year-old leaned back over a sink with suds in her hair.
The adorable little girl was wearing a pink onesie with frilly sleeves and bib as she leaned on her grandmother's chest and massaged her hair. While LisaRae looked excited by her adorable hair washer, Bella Rae seemed nonplussed.
She simply captioned the clip: "In love..." with a bunch of heart emojis and a "liferocks" hashtag.
Over Easter wekend, LisaRaye shared another cute photo of her and Bella Rae, with an Easter themed filter that gave both of them bunny ears and sunglasses tinted with egg wrappers. She wrote "Happy Easter" across the image.
Bella Rae is LisaRaye's first grandchild, and has received all the love and spoils that the first grandchild normally enjoys from a grandparent.
The pair have been spotted out shopping together on one occasion in February 2018 at the Farmers Market in Studio City, California, along with other members of the family.
LisaRaye and her Kai are incredibly close, and even had her hand in planning her daughter's lavish baby shower in 2016.
She previously shared that she and Kai can talk about anything together, and that they trust one another completely.
Please fill in your e-mail so we can share with you our top stories!