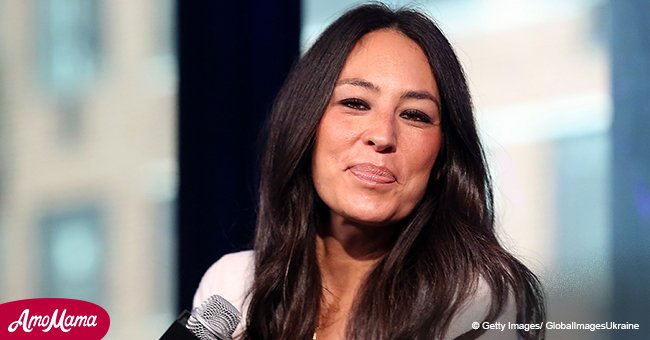 'Fixer Upper' star Joanna Gaines celebrates 4th of July with baby Crew in her 'favorite spot'

Joanna Gaines chose to have a relaxing day with her sone as she celebrated a calmer 4th of July.
Fixer Upper star Joanna Gaines shared a laidback video of the family on Instagram that showed how the mother-child duo spent quality time together on the 4th of July.
The video showed Gaines in a relaxed mood, in a rocking chair on a front porch, holding Crew. She can be seen holding a yellow pacifier on one of her fingers while Ella Fitzgerald and Louis Armstrong's "Dream, a Little Dream of Me" played in the background
Gaines chose the holiday to bond with her son. On the other hand, her husband Chip decided to spend the day more conventionally, with fireworks. Read more about the Gaines on our Twitter account @amomama_usa.
He seemed to have woken up bright and early to lay his hands on some explosives for his family. He shared an image on Twitter of the stand that he visited.
He added the caption, 'Looking at this dude's life; I can admit. I have a few regrets.' Chip added the hashtags #He Wins and #Happy 4th Of July; suggesting that the guys running the store had an envious life.
The couple has been getting used to the new member in the family.
Chip revealed on Twitter that Crew was born on June 23. He said the Gaines were blessed with a baby boy and how he can't wait to welcome the new addition tot he family.
He also informed that the mother and child were healthy and were doing fine.
As reported by Pop Culture, Joanna wants to spend more time with Crew so that she could savor the little things and take time to watch him grow up; something she felt happened very quickly with her previous children.
The couple had four children before Crew, all below the age of 4. Joanna has confessed multiple times that raising them was a challenge for the couple. This time she has chosen to take a more relaxed way of going about it.
Please fill in your e-mail so we can share with you our top stories!