Tyler Perry's rumored wife stuns in orange swimsuit in recent picture
Tyler Perry's rumored wife is smoking hot in her latest summer pic from a beach in Montauk.  
Tyler Perry must be grinning in delight over his baby mama's latest photo where she's lounging on a hammock on a sandy beach. Gelila Bekele showcased her model figure wearing a skimpy orange bikini with flower prints as she relaxed and soaked in the sun in Montauk End of The World as her post revealed.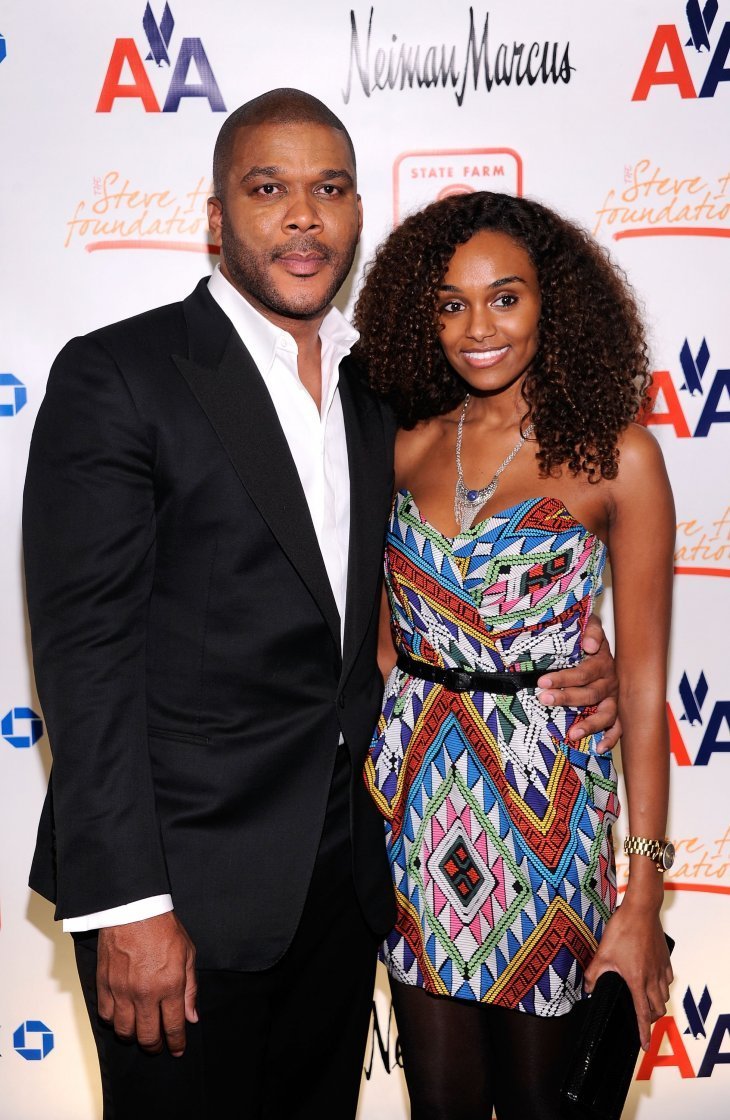 Gelila's slim figure complemented by her big frizzy hair showed no signs of motherhood as she exuded her natural beauty and perfect form in her photo. 
"#Summer2018" was the caption she used to describe the pic which basically spoke for itself. Not photographed with her was her rumored husband who's also the father of her three-year-old son. 
In June 2017, the couple's friend Stephanie Mills alluded to their secret marriage after she posted a photo with them and wrote the caption,
"Tyler Perry, his lovely wife, Gelila and I at The Tyler Perry Cast Party in Atlanta GA."
It's unclear whether the slip was an honest mistake or if Stephanie let a secret out of the bag, but there has been no confirmation from the two about a wedding that took place. 
Almost four years ago, Tyler received a Facetime call from Gilela that changed the course of his life. He found out she was pregnant with his child as she held up a pregnancy stick.
Since then, the pair became devoted parents to their son, Aman. In 2017, Tyler revealed his then 2-year-old kept him watching kids' television shows.
"The whole day is Paw Patrol. He loves Paw Patrol. He wants to watch Paw Patrol. He's never seen television, but he watches it on his iPad. We have to take it away, then we go out and do normal things, and then it ends with Paw Patrol."
Perry also gushed about Gilela who he began dating in 2007. 
"There's no other person on this planet that I would want to be involved with or have a child with because she's amazing."