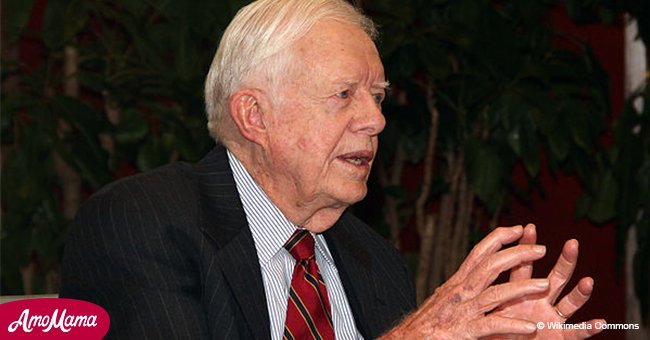 Former president says Jesus would approve of gay marriage and some abortions
The 39th U.S. President Jimmy Carter expressed his beliefs about gay marriage and said that he thinks Jesus would approve of it. He also opened up about his views on abortion.
In July 2015, Carter had an interview with HuffPost Live and revealed his opinions about the world's issues, specifically on gay marriage and abortion.
The former president said that in the duration of his career as a politician, he never had any problems and conflicts between his political responsibilities and his religious faith.
When he was asked what he thought about gay marriage, Carter replied that he didn't have any problem with it.
For more info about the former leader of the free nation, follow us on Twitter at AmoMama USA.
Carter continued to say that he thought everyone should be able to get married regardless of the sex. He said everyone should have a right to do so.
As for his religious beliefs, Carter shared his opinion and suggested that Jesus would have nothing against gay marriage.
He said, "I think Jesus would encourage any love affair if it was honest and sincere and was not damaging to anyone else and I don't see that gay marriage damages anyone else."
Although, Carter also expressed that any religious group should also have the right to "opt out" of same-sex marriage. He said it would be the only thing he would draw a line on.
"I wouldn't be in favor of the government being able to force a local church congregation to perform gay marriages if they didn't want to. But those two partners should be able to go to a local courthouse or to a different church and get married," said Carter.
As for abortion, the former president admitted the concept had always been a struggle for him.
For him, Carter said that he does not believe Jesus would approve of the deed.
He said, "I have a hard time believing that Jesus would approve abortions unless it was because of rape or incest or if the mother's life was in danger. So I've had that struggle."
Please fill in your e-mail so we can share with you our top stories!