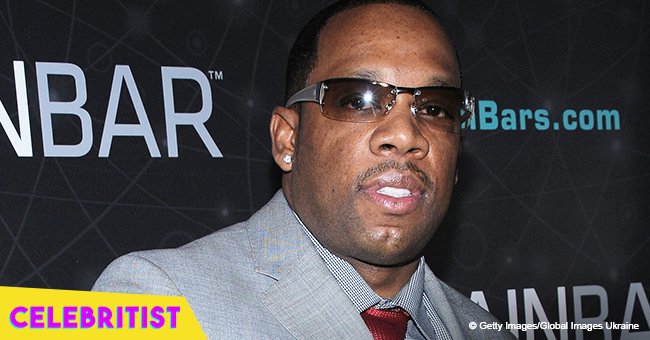 Mike Bivins melts hearts with photo of his kids, proving their strong resemblance

Mike Bivins makes the most out of summer vacation with his children, amid going on tour under the name of his new group "RBRM".
Despite all the unfortunate drama that is currently going down between New Edition members, there are some highlights to take note of, such as that of Mike Bivins teaming up with Ronnie, Bobby, and Ricky to go on tour under their new group RBRM. Another noteable thing that has been happening in his life is the birth of his fourth daughter with his wife Teasha, showing just how admirable his wife is for being able to bounce back from pregnancy real quick.
On Instagram, Mike shared a photo of his beautiful wife holding their baby girl, boasting how beautiful they both are. Teasha also showed off her toned abs just two weeks after giving birth to their daughter, much to the shock of their fans.
Now, Mike is kicking off summer vacation with his children, going for a dip in the pool on two separate occasions. Aside from swimming with his kids, it turns out the doting dad also chaperones his children while they head out to swim with their friends. While some dads might complain about having to accompany them, this particular dad finds joy in it.
"When my kids and their friends are happy @teashabivins and Daddy are happy #summer #pool #bivfam#lilsupremes #MLB50th God Bless Sporty"
While Teasha is busy caring for their two month old daughter, it was Mike's turn to look after the rest of their children, something he had no complaints doing.
While busy with his career, Mike Bivins never neglects his duties as a father to his children, and that is something extremely admirable about him. While others rely on the help of babysitters and chaperones, Mike chooses to do some things himself, knowiing that this does not only strengthen his bond with his children, but teaches them the importance of family as well.
Please fill in your e-mail so we can share with you our top stories!