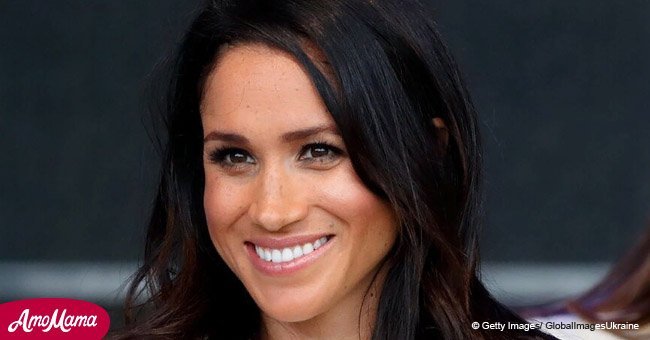 Meghan Markle shares radiant smile when greeted by two Bernese mountain dogs in Ireland
The Duchess of Sussex displayed her love for animals during her and Prince Harry's visit at the official residence of the President of Ireland.
The two Bernese mountain dogs seemed very fond of Meghan Markle when she spent the day with her husband for a special meeting with President Michael Higgins and his wife, Sabina.
According to People, the royal couple met with the President on the second day of their royal tour of Ireland which was on July 11th.
During a walk on the property's grounds, the pair were greeted by President Higgins' two dogs, Brod and Sioda. The name Brod means pride in Gaelic, while Sioda means silk.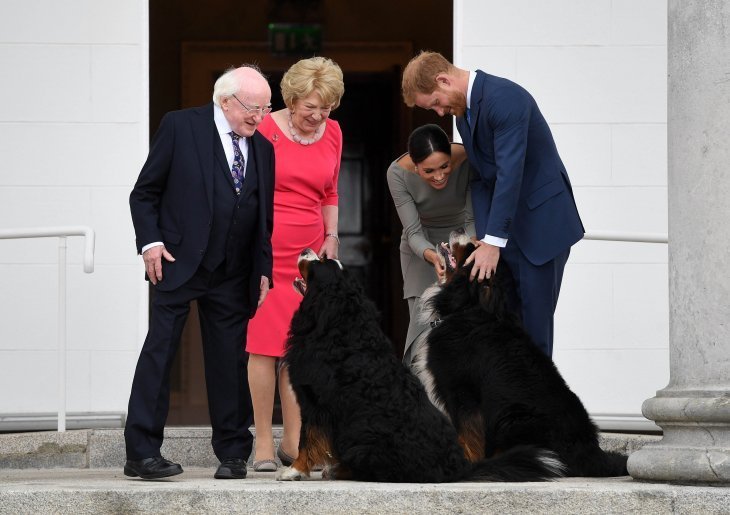 Source: Getty Images
Follow us on Twitter at AmoMama USA for more details about Prince Harry and Markle's royal tour.
The two dogs – one male and the other female – seemed to enjoy Markle's presence as they never left her side.
With the two couples walking around the garden, Brod and Sioda immediately ran towards Markle and Prince Harry. The couple went ahead to pet the sweet pooches.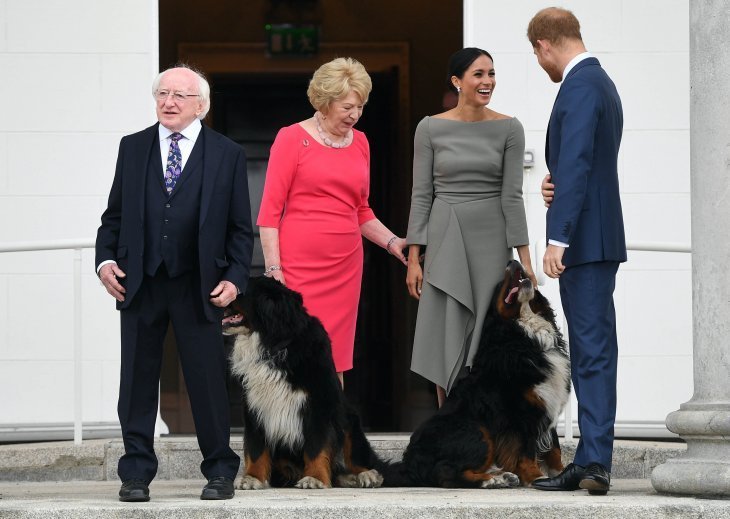 Source: Getty Images
Brod and Sioda almost looked as if they didn't want the newlyweds to leave as they were saying their farewells.
Markle was all smiles the whole time she was around the two animals.
The former actress has always been fond of dogs, and supposedly, she charms a lot of famous pups.
During the couple's engagement interview in November 2017, Prince Harry shared how Queen Elizabeth's corgis quickly grew fond of Markle.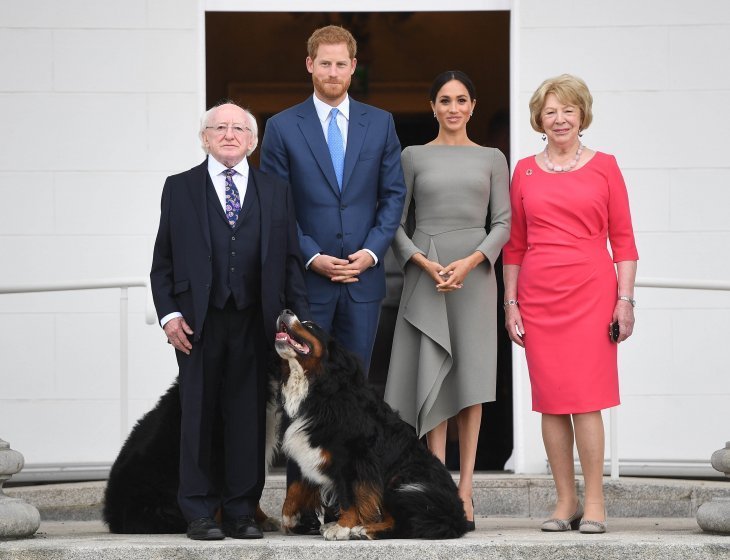 Source: Getty Images
The prince candidly explained how he spent 33 years being barked at while the corgis were charmed by his fiancé right away when they first met.
Markle chimed in and said, "They were laying on my feet during tea!" Then Prince Harry added, "Just wagging tails. I was like argh!"
Being an animal lover, Markle has pets of her own. She has two rescue dogs.
One of them, a beagle named Guy, lives with her in the U.K. while the other one is being taken care of by her pals in the states.
Please fill in your e-mail so we can share with you our top stories!