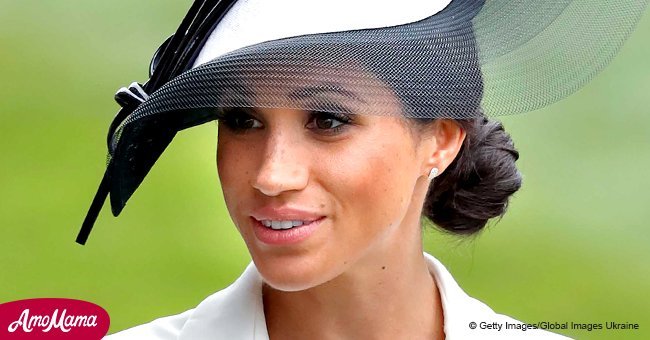 The Sun: Meghan Markle's father says he is ready to fly to England to see his daughter
Thomas Markle, Meghan Markle's father, is determined to go to England to make peace with his daughter after she won't return his calls.
According to an interview with The Sun, the 73-year-old expressed he is willing to travel from Mexico to London to see Meghan.
Reports revealed that the father and daughter have not been in contact with each other for almost two months.
Thomas suggested that Meghan may have been avoiding him following the incident with Thomas agreeing to have his photos taken by the paparazzi.
The scandal occurred before Meghan's wedding with Prince Harry on May 19th. Thomas was unable to attend the royal wedding due to health reasons.
Follow us on Twitter at AmoMama USA for more details about Thomas Markle.
In the interview, Thomas expressed his worry over his daughter and her new role as the Duchess of Sussex, claiming he is desperate to see his 36-year-old daughter.
He said, "If I chose in a month, or couple of months, to go to England — I want to see my daughter. I'm thinking about it."
Thomas added that he does not care whether Meghan is angry at him or not. He said he would not "make a fool of myself," but he would get a hotel room and try to contact them.
Meghan's father also pleaded to her through The Sun, saying, "I love you and want to talk to you. Pick up the phone."
Despite his public plea, Thomas clarified that he was prepared to leave the country and head to London if Kensington Palace continues to ignore him.
He said, "It's sad that it's got to this point. I'm sorry it's come to this. Yes, some of it is my fault. But I've already made it clear that I'm paying for this for the rest of my life."
The 73-year-old father continued to say that if the Queen is set to meet President Donald Trump, she should also meet the father of her granddaughter-in-law.
"I'd like to be treated by the royal family like Meghan's father. I should be regarded with the respect of any other father of the bride," Thomas went on.
As for Kensington Palace, they refused to comment.
Please fill in your e-mail so we can share with you our top stories!