Meryl Streep sweetly kisses Cher on the lips at premiere of their new film
Cher and Meryl Streep, two of the most well-known faces and names in Hollywood, surprised everyone at the premiere of Mamma Mia! Here We Go Again by kissing each other.
72-year-old Cher and 69-year-old Streep walked down the red carpet at the film's London premiere, which took place on Monday, July 16, and their moment together couldn't be more spectacular.
According to Entertainment Tonight, the two seemed to be very comfortable with each other despite the spontaneous smooch.
The news outlet claims to have interviewed Cher, who portrays Ruby Sheridan, Streep's onscreen mother in the movie, and that she confessed how it felt working together with Streep so many years after Silkwood.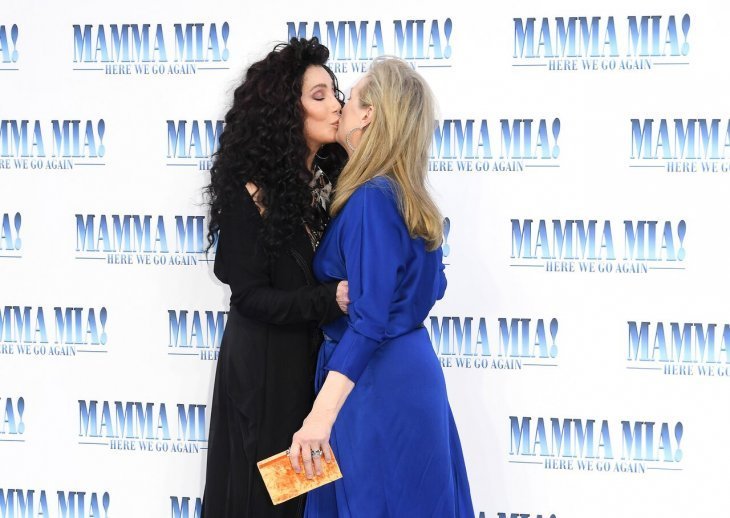 Please consider following us on our Twitter account @amomama_usa to learn more.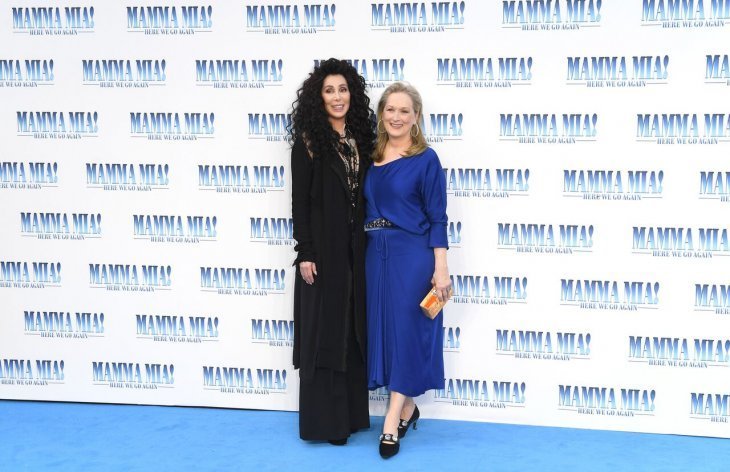 "We've stayed friends all these years. I cannot believe that, but that was my first film, and she helped me. I mean, she was unbelievable, because I had no idea what I was doing."
Cher, Entertainment Tonight, July 16, 2018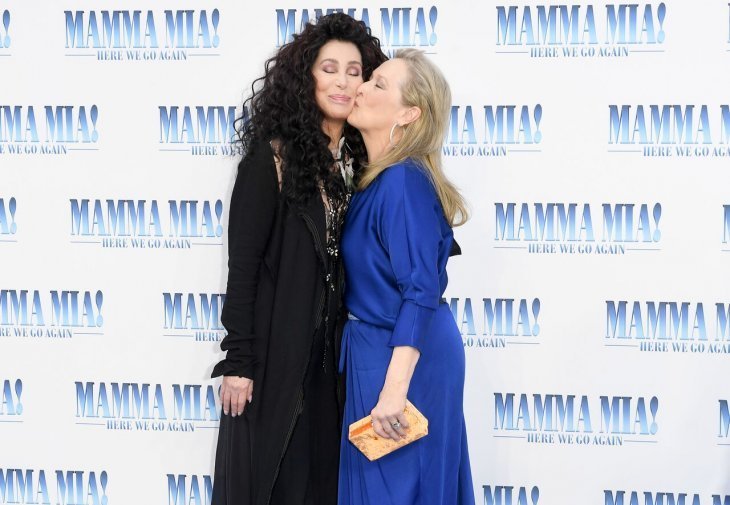 Regarding her character in the film, the famous pop singer revealed that it was funny to learn that she would be playing the role of Streep's mother in front of the camera since the actress is only three years younger than her.
When it comes to the small age gap between them, Streep jokingly said that Cher was given the role of Donna Sheridan's mother because she had 'lived a much longer life' than her.
Streep also expressed her admiration for Cher's voice, stating that she blew everyone away when she started singing the ABBA hit Fernando and that she basically stole the show with her performance.
Silkwood, the1983 movie, was the first time that Cher and Streep worked together, and they hadn't been in the same project since then, which was why the reunion in the Mamma Mia! sequel was so special.