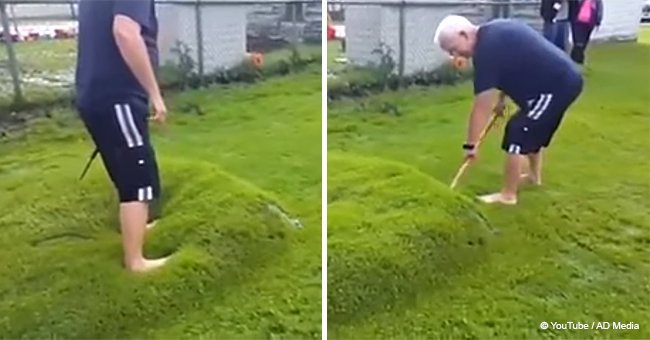 Man pops giant lawn bubble in his backyard and the footage immediately goes viral
The video showed James Callender trying to get the water out of a bubble under the grass on his lawn after a torrential downpour.
The man encountered the rare phenomena at his home in Cambridge Springs, Pennsylvania, and shared the clip on YouTube on September 25, 2017.
Callender was astonished to find a humongous bubble of water under his lawn after heavy rainfall.
Read more on our Twitter account @amomama_usa
The homeowner immediately went out to investigate. At first, he may not have known if it was water, a pile of snakes or some poisonous gas, but decided to get to the bottom of things.
Fortunately, someone had a camera running through the strange encounter and decided to share it online. With almost the entire neighborhood watching, Callender carefully poked holes along the rim of the bubble.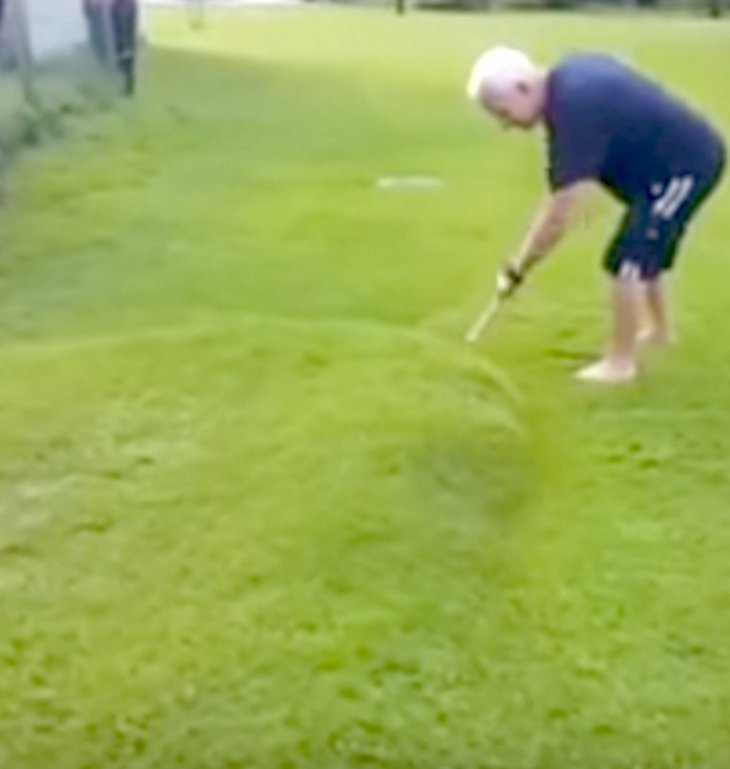 Source: YouTube
He must have poked at it more than a dozen times. However, the water was still inside the bubble. He then jumped on the growth in an effort to force the water out.
The bubble only moves like a waterbed as the man walks around it, poking repeatedly. Callender then pokes the stick once more and tears a hole in the side of the bubble.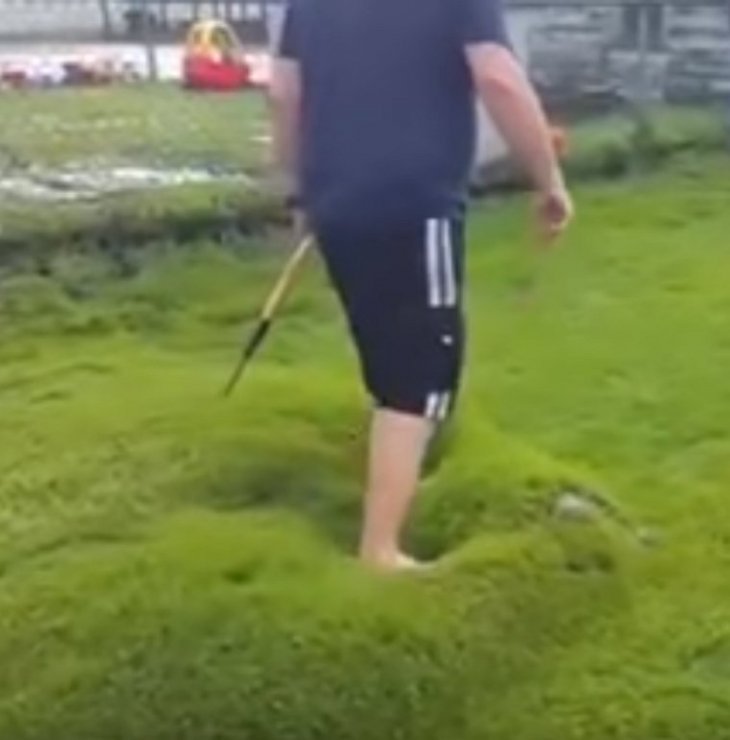 Source: YouTube
Instantly, the water gushes out of it and pours for several minutes. All those watching it are surprised by the encounter.
Callender advises the children not to try this at home. A female voice, who is capturing the action, humorously replies that there was "only one kid who can try this."
According to the Daily Mail, the bubbles are formed when water gets trapped between a lawn and a membrane laid underneath to limit the growth of weed. The ground balloons up as the water can not drain out.
Callender said, "I found this odd lawn bubble in my backyard. So strange but interesting." The phenomenon was caused after torrential rains in the area.
"I hope it's not going to turn into Noah's Ark," he joked.
The woman behind the camera says that it was "an old-fashioned" mud puddle as the water dispersed throughout the lawn.
Please fill in your e-mail so we can share with you our top stories!