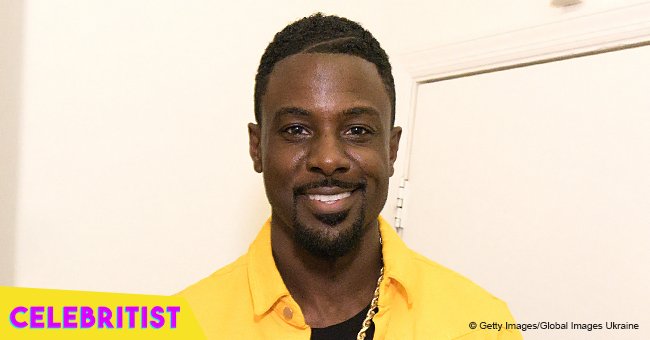 Lance Gross finally reveals newborn son's face

Just days after celebrating his own birthday, Lance Gross celebrated the birth of his second child. After a few days of keeping the arrival of his son private, he finally posted a photo of the little one's face.
On the morning of July 10, Gross took to Instagram to share that his celebrity stylist wife had given birth to their healthy baby boy Lennon Lorin Gross.
"Celebrated my born day on the 8th and today I'm celebrating my sons! God is good!"
After his wife's birth, he wanted to give his family a little bit of privacy before sharing to the world the face of their son. When he felt that it was already time, he shared a heartwarming photo of Lennon all wrapped up in a black and white striped blanket and a white bonnet. In the photo, the little bundle of joy was sleeping peacefully in his clear baby bed.
On the board behind him, it shared details of his birth, including the day he was born, which was July 10, 2018, his weight, which was 6 pounds and 4 ounces, and his height, 19 inches.
According to Essence, Lance and his wife Rebecca married in 2015, and are proud parents to their older daughter Berkeley Brynn. They welcomed her in November 2014, prior to their marriage.
On April Fool's this year, the couple revealed that their family was actually growing bigger, and their baby shower followed a month after. This time, they shared that their second child would be a boy.
Prior to Lennon's arrival, the then-family-of-three had a gorgeous family photo shoot that touched hearts. In the photos, Lance and Bec highlighted the importance of love and the meaning of being a family.
Now that they are a family of four, we can't wait to see what type of photo shoot they're going to cook up next.
Please fill in your e-mail so we can share with you our top stories!