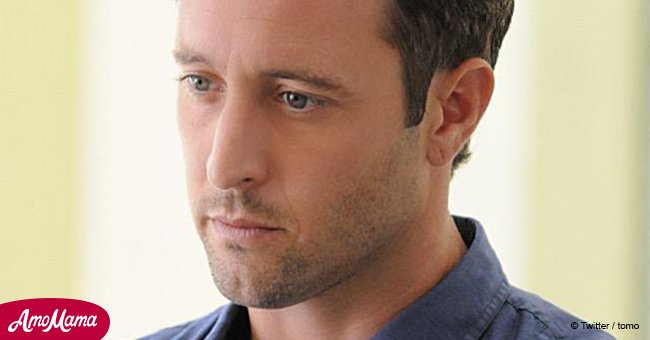 ET Online: Hawaii-Five-O Star changes his mind about quitting
Alex O'Loughlin, who plays the valiant Steve McGarrett on *Hawaii Five-O, revealed that he is open to a possible season nine of the hit show.
In an exclusive interview with ET Online, the 41-year-old actor revealed his change of plans.
For the first time in his career, O'Loughlin was behind the camera directing an episode of the show. Titled, *E Ho'Oko Kuleana (To One's Duty), it was well-received by the fans.
Follow us on Twitter for more stories. Visit AmoMama USA.
The actor he was "opening the door a little bit" about possible negotiations for a new season of the CBS' action drama.
O'Loughlin said that a big part of his decision was that his back injury was doing much better after the stem cell treatments. He confessed that the spine injury "really scared" him.
A couple of years ago he had made up his mind to quit because it was difficult for him to manage the problem with his back.
"It's the end of a very long season, and we're almost at 200 episodes. It's tough for me to think about coming back to work right now, but I'm open to negotiations. I haven't heard much, but yeah, I'm open to it."
The actor was clear that he was ready for a new season. He also revealed that the makers of the show had not spoken about it and he was prepared to play the waiting game.
In 2016, when the show had completed 150 episodes, the actor had revealed that it was probably time for him to move away from the show, after having led the charge since its inception in 2010.
Another reason that he was considering sticking with the show is the impact it has on the local community. Speaking to TV Line, he said that the show kept many people employed in Hawaii.
He felt it was a "really good thing" to be able to feed the many families that are dependent on the show for their livelihood. He added that those who were employed might otherwise be stacking boxes at a grocery mart.
He confessed that he would have wanted to quit a couple of years ago to spend time with his family and have quality time for himself.
However, he hoped that if the network could make a reasonable deal, he would not mind coming back.
Please fill in your e-mail so we can share with you our top stories!