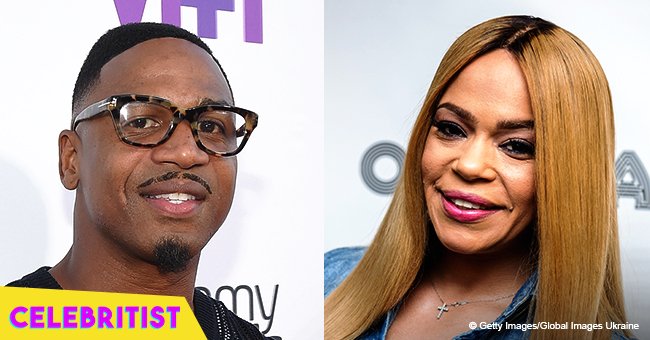 Newlyweds Stevie J & Faith Evans heat things up in steamy teaser video for new song 'A Minute'
Faith Evans and Stevie J shocked the world when they got married earlier this week, and they kicked off their married life with a steamy teaser video for their new song "A Minute".
It came as a complete shock when the couple revealed that they were indeed dating one another, but dating and marriage are two completely different stories. After Billboard confirmed that the two tied the knot in Las Vegas, they filed for a marriage license in Clark County, Nevada.
The R&B singer publicly announced her commitment to her new husband in a tweet she posted that said: "Love Wins".
Now that they are married, they shared a sexy teaser video to "A Minute" on social media, which featured the two of them getting cozy with one another.
Stevie J. has had some notorious experiences shown in public throughout his stint at "Love and Hip Hop: Atlanta", and now that it seems as if he has settled down, the rumors just can't stop following him.
A 20-year-old woman has come forward through Instagram claiming that Stevie is the father of the child she is currently carrying. While the alleged mother's Instagram has been deleted or even forcibly removed, people on the Internet were quick to take receipts of her rant sprees.
"#StevieJ not only has a new wife but it looks like he has new drama too, #JoselineHernandez and his alleged baby's mother #MishaPerry were not happy"
Her photos garnered quite the following, which included a copy of her ultrasound, and a selfie of her in a sports bra and leggings while clutching her evidently pregnant belly.
Stevie J.'s relationships have been publicly broadcasted on his reality TV show through the years, but neither he or Faith have commented on the latest rumors.
Please fill in your e-mail so we can share with you our top stories!