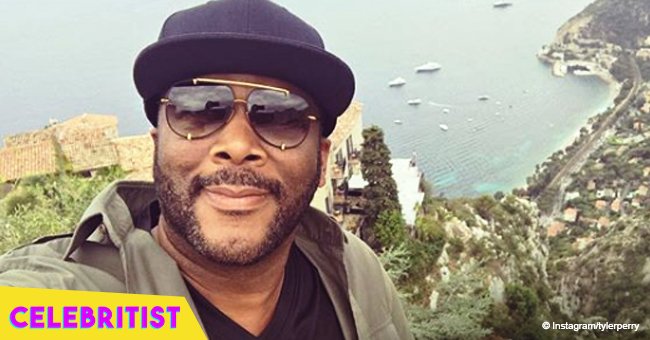 Tyler Perry shares picture from romantic location after losing 30 pounds
Tyler Perry shares a picture of himself looking dapper in formalwear after losing a total of 30 pounds. See the results of his strict fitness journey below.
Earlier this year, Extra TV's AJ Calloway interviewed Tyler Perry, who opened up about his weight loss secret that has made him shed a total of 30 pounds this year alone. This does not include the weight he has shed through years of having a strict fitness regimen.
In the past few months, Perry has revealed he stepped his diet up a notch by giving up meat. By not eating any animal meat, he shares that he is feeling great and that he feels a lot lighter.
The event that Extra TV's reporter was on, was actually that of Tyler's. He has recently launched a book called "Higher Is Waiting", which he says is for "anyone that's going through anything in life".
"This is just things I've learned in my own life and advice I've taken heed of that's allowed me to go to higher."
The 48-year-old shared that his inspiration to find a higher purpose was actually his mom, who constantly spoke to him about faith.
"If my mother had not talked to me about faith, about God, I don't know where I'd be. I do know if you don't give your kids something, then they're going to turn to something. I'm glad she gave me faith in the hard times."
Now that Tyler is a lot more enlightened and a lot healthier with his new body and new diet, he has been living his best life.
Recently, he traveled all the way to Lake Como, Italy, to attend the wedding of one of his good friends. That friend was none other than Aaron O'Connell, who plays Wyatt on Tyler's own show "The Haves and the Have Nots". The show is an American crime drama and soap opera, which was created, executive produced, written, and directed by Tyler Perry.
For his well-wishes greeting to the newlyweds, he said: "May God bless your future days with as much happiness as you can handle! And then some."
Congratulations, Mr. and Mrs. O'Connell!
Please fill in your e-mail so we can share with you our top stories!