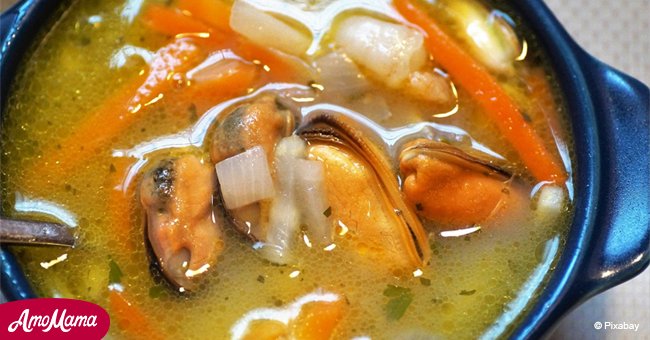 Gourmet Tour: French Bouillabaisse - a delectable seafood soup spiced with saffron
One of the most delicious of all French dishes is surprisingly easy to make
Bouillabaisse is France's classic Mediterranean fisherman's stew. The Marseilles fisherman, coming into port from their arduous work at sea, would cook up a fish and seafood stew with whatever was left of their catch after they sold it.
The soup was made from fresh local fish and shellfish and flavored with orange peel, saffron, and fennel.
Traditionally, bouillabaisse has two or three kinds of firm-fleshed fish, and various shellfish like clams, mussels, shrimp, crabs, and langoustines.
This is a traditional recipe for the classic French Bouillabaisse from SlowBurningPassion.com, and it is destined to be a favorite, as a family treat, or a sophisticated dinner party dish.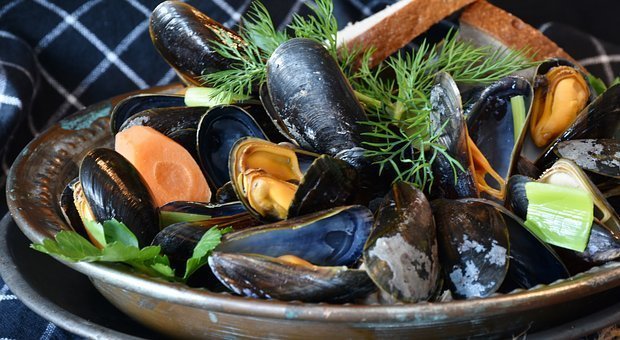 Source: Pixabay
In order to make it easier to source the ingredients, the recipe substitutes the usual European fish and seafood with bay mussels, Manila clams, shrimp, cod, and sockeye salmon.
The beauty of the Bouillabaisse is that the cook can use whatever fish or shellfish are available, the same goes for the herbs.
Find many more delicious recipes on our Twitter account @amomama_usa.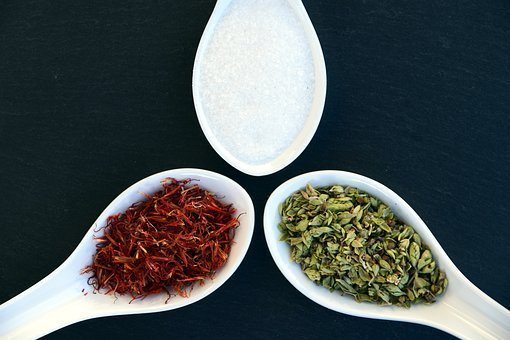 Source: Pixabay
The recipe calls for fresh thyme and marjoram but tarragon would be just as delicious, or basil, or even rosemary.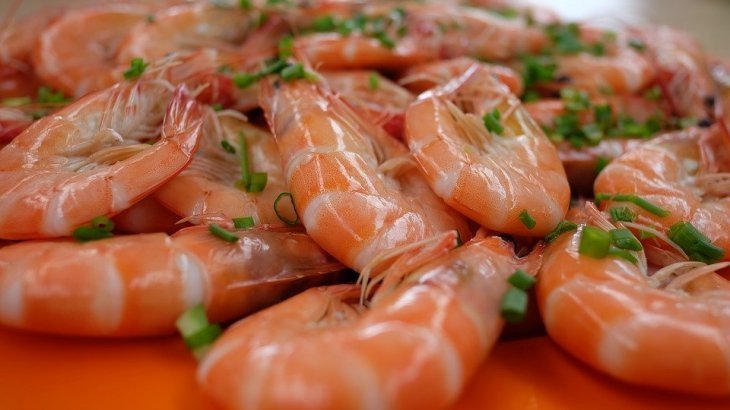 Source: Pixabay
INGREDIENTS
6 Cups Water
1 Bay Leaf
12 Whole Black Peppercorns
Peel from 1 Orange
3 Tablespoons Extra Virgin Olive Oil
½ Teaspoon Kosher Salt
2 Small Fennel Bulbs, thinly sliced, fronds reserved
1 Small Onion, diced
1 Leek, white part only, thinly sliced
4 Cloves Garlic, minced
4 Tomatoes, skins and seeds removed and diced
1 Cup Dry White Wine
1 Teaspoon Fresh Thyme
1 Teaspoon Fresh Marjoram
½ Teaspoon Saffron Threads
½ Teaspoon Ground Cayenne Pepper
½ Pound Shrimp
½ Pound Sockeye Salmon, skin removed, cut into 1 inch wide strips
½ Pound Cod, cut into 1 inch wide strips
½ Pound Manila Clams
½ Pound Bay Mussels
INSTRUCTIONS
Peel the shrimp, reserving the shrimp shells. Bring the water to a simmer and add the shrimp shells, bay leaf, peppercorns, and orange peel to the pot and simmer gently for 15 minutes.
Heat the olive oil over medium heat in a heavy bottomed soup pan, add the onion, leek, and fennel bulb and a pinch of salt, and slowly cook them until tender but not browned.
Add the garlic, saute a few more minutes until garlic is tender and fragrant, then add the tomato and the wine.
Turn up the heat until the wine begins to boil, and cook until the liquid is reduced by half.
Strain the shrimp and orange stock into the onion mixture, add the thyme, marjoram, saffron, and cayenne and simmer for 10 minutes.
First, add the fish to the simmering liquid, and two minutes later add the mussels and clams. Last, of all, add the shrimp. Simmer the shrimp for 2 more minutes and remove from the heat.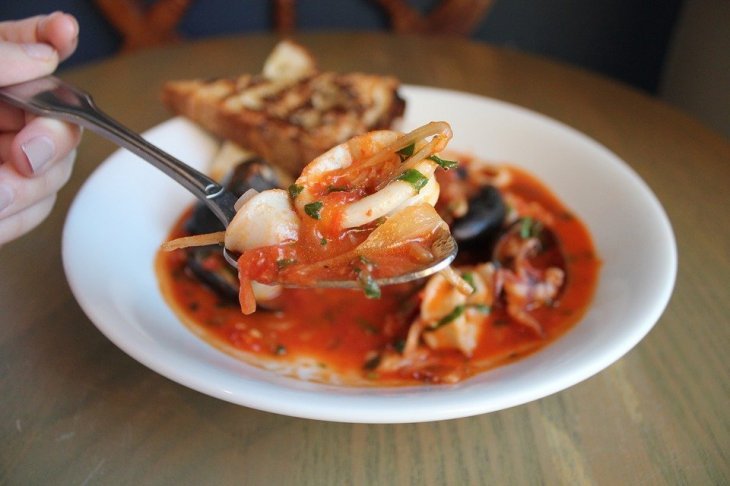 Source: Pixabay
Serve the Bouillabaisse immediately, garnishing each plate with some reserved fennel fronds. Accompany with a chilled Chablis and some freshly baked French baguette.
Enjoy!
Please fill in your e-mail so we can share with you our top stories!