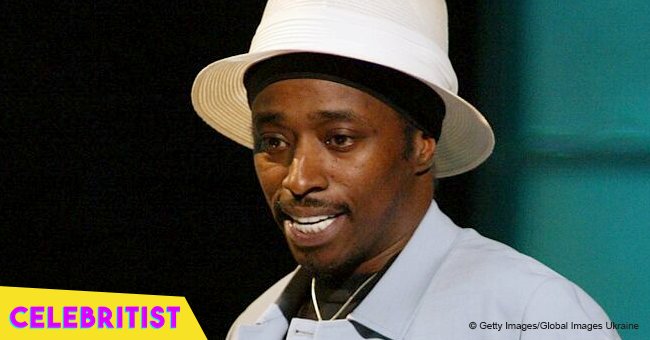 Comedian Eddie Griffin married his first girlfriend at 16 & had a look-alike son
The actor has had a tumultuous love life over the years, starting with him tying the knot for the first time when he was still just a teenager.
Eddie Griffin married his childhood sweetheart, Carla, at the age of just 16. The previous year, he had moved to California and started dating the girl who was not only his first girlfriend, but would also become his first wife.
Despite the odds, the couple managed to remain married for 13 years before calling it quits. After that, Griffin decided to call it quits on all love for a while, but it was a decision that didn't last long as he married again in 2002.
Griffin's second marriage to Rochelle Griffin lasted only 7 years, while his third, to Nia Rivers, lasted just 6 months before the couple separated citing irreconcilable differences.
Over the years through his marriages, Griffin became a father 9 times. His eldest son, Eddie Jr., seems to be his carbon cut-out.
In a recent video clip shared by the actor and comedian to his Twitter page, the pair can be seen side by side, and it's evident that the 32-year-old inherited his father's looks.
In the footage, which was shared in black and white, Griffin and his son are both wearing baseball caps. Griffin also has on a pair of dark aviator sunglasses, and a light colored jacket. Eddie Jr. has a black t-shirt on, and is smoking a cigar.
From that clip alone, Eddie Jr. has his father's nose and mouth, and seems to even have a similar bone structure in his face.
Another image Griffin shared of his son shows Eddie Jr. modeling his father's clothing line next to his cousin. In this shot, he has the same facial hair as his dad, only making the resemblance more uncanny.
Eddie Jr. was born when Griffin was just 18 years old, but the pair clearly have a close relationship and the actor would do anything within his means for his children.
Part of the reason for this is that Griffin's own father was absent during his childhood, and he wanted to make sure that his little ones would never be able to say that about him, explained Black America Web.
Please fill in your e-mail so we can share with you our top stories!