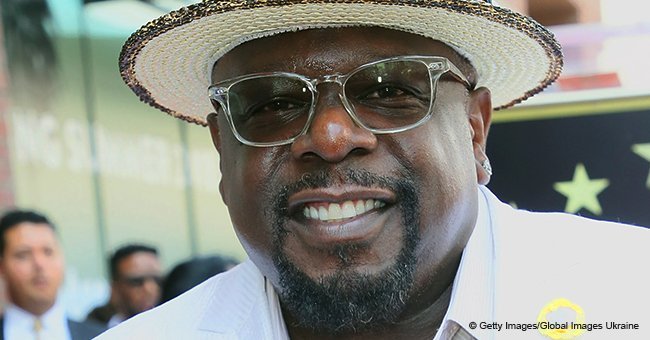 Cedric the Entertainer poses with wife & daughter receiving Hollywood Walk of Fame star
He is one of the most legendary comedians of all-time, and now he has officially been etched in Hollywood history after receiving his own Walk of Fame star. To support him during the once-in-a-lifetime event, his wife Lorna and youngest daughter Lucky were beside him during the ceremony.
The entertainer received full support from two beautiful women in his life, who watched closely as he unveiled his star. Both Lorna and Lucky looked gorgeous in matching body-fitting dresses, which highlighted their curvy physiques during the event.
Cedric has come far from his St. Louis roots, where he used to entertain people in the community in exchange for food and drinks
As previously reported here on Celebritist, Cedric the Entertainer shared a piece of his past during his Walk of Fame ceremony that before being known as the "Chubby Denzel of Comedy", he was first a comedian testing his skills in his hometown, making it his proving ground. In his speech, he shared:
"Long before the world came to know me as the chubby Denzel of comedy, St. Louis - performing in the clubs, the bars, the backyards - my hometown St. Louis was my proving ground. Often entertaining people for now money. Just, they said we'll pay you some wings, some Hennessy."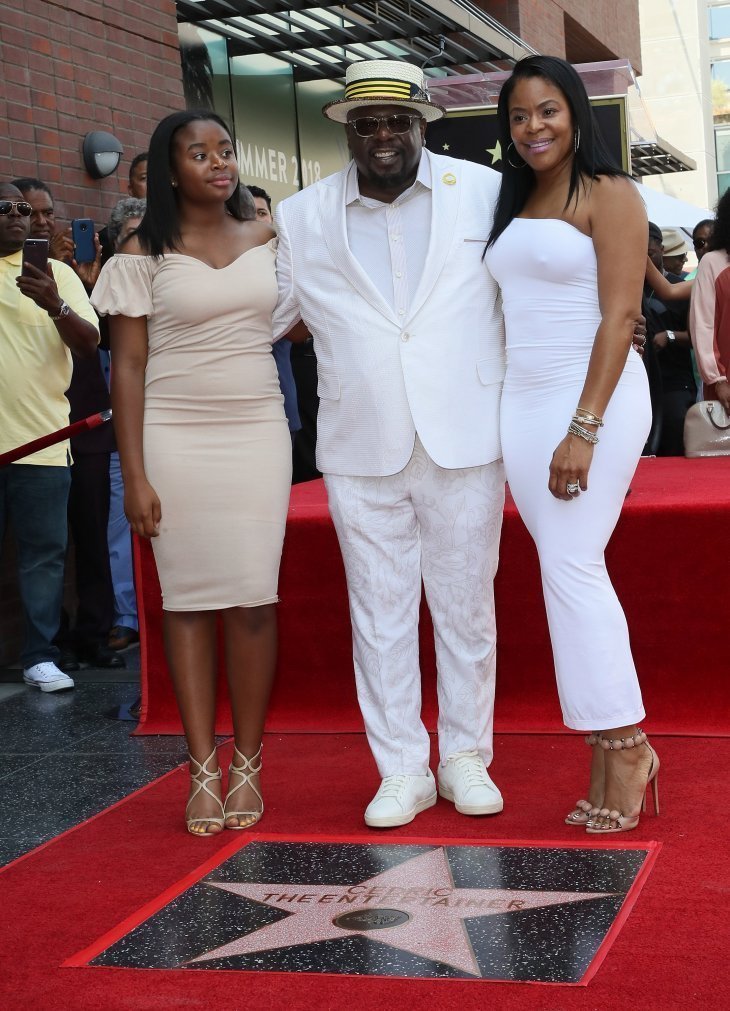 Source: Getty Images / GlobalImagesUkraine
Now, Cedric Antonio Kyles, who goes by the stage named Cedric the Entertainer, is one of the most successful stand-up artists in the world, making a good amount of money for his craft. Despite the number of new players in the game, he still remains to be one of the best, proving his worthiness of a Walk of Fame star.
Cedric has been in the entertainment industry since 1987, but his career started hitting off in the '90s and early 2000's where he began to host, do TV guestings, films, and even voiceovers for popular cartoons such as "The Proud Family" and "Madagascar".
His most recent project is "The Neighborhood", where he plays Calvin Butley. Variety spoke to Kyles himself about the show, who also happens to be the executive producer of the series. According to him, "The Neighborhood" is a TV series about family and community.
The show is set to air on October 1, 2018, on CBS, and a teaser has been released for fans to enjoy. Check it out here on Celebritist:
Cedric Antonio Kyles married Lorna Wells in 1999, and share two children together, Croix, 18, and Lucky Rose, 15. Cedric also has a daughter named Tiara from a previous relationship.
Please fill in your e-mail so we can share with you our top stories!