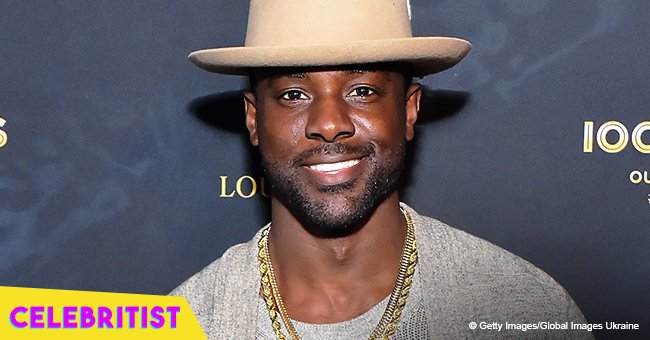 Lance Gross melts hearts with photo of little daughter taking care of her newborn baby brother
Actor Lance Gross, best known as Calvin Payne in House of Payne, took to Instagram to share a touching picture of her daughter taking care of her baby brother
In the photo, the almost-four-year-old Berkeley was portrayed wearing a Disney princesses pajama while reaching into the crib of her brother Lennon, born on July 10, 2018. The boy was wearing nothing but diapers and he was directly looking at her sister's face.
For the caption, Lance only wrote: 'Big Sis & Lil Bro.' One of the most interesting aspects of the image was Berkeley's beautiful curly hair.
As soon as the proud father uploaded that photo, his fans and followers took to the comment section to share their thoughts. One of them was Instagram user @keepingitreal_1_100, who pointed out that the post was precious as it was obvious that girl loved her little brother.
Lance used his Instagram account to share with his followers a couple of details of his newborn child the same day he was born. The picture he uploaded consisted of a black background with a message written in white.
It had 'Lennon Lorin Gross' and '7 – 10 – 18 2:20 am,' revealing that it was the baby's name and the exact date and time when he was born. In the caption, Lance revealed that he celebrated his birthday on July 10 and that only two days later he was celebrating his son's birth.
After that, the actor and his wife, fashion stylist Rebecca Jefferson, have been sharing a couple of photos of their son on social media.
One of them portrayed Lennon laying down on a bed while wearing a white beanie and being covered by a blue blanket all the way up to his neck.
The most impressive aspect of the image was that Lennon's eyes were wide open looking directly at the camera with a funny smirk on his face just as if he was posing for the photo.
Lance wrote in the caption a nickname that he considers that perfectly fits with his children: 'LL Kool G.'
Rebecca and Lance have been married since May 2015. They have welcomed two children so far, Berkeley – born in November 2014 – and Lennon.
Please fill in your e-mail so we can share with you our top stories!