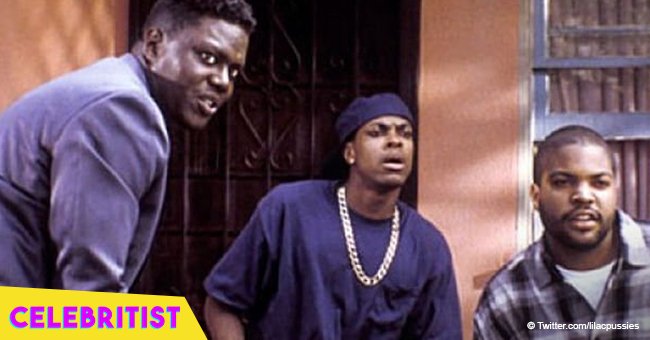 Here is how the 'Friday' cast looks like today
It's been 23 years since the release of the stoner comedy film "Friday." Considered as one of the best comedies of the '90s, fans of the saga are still waiting for the fourth installment entitled "Last Friday," which may be on the works according to one of its writers.
Ice Cube, who wrote the script for the three films with DJ Pooh, seems to have confirmed to a fan on Twitter that he was finishing the script for the longtime-coming film.
Mike Epps, who starred alongside Cube in two of the films, might have given a clue to fans about filming the movie as he shared pics of Ice on set with his on-screen father, John Witherspoon.
To celebrate the possibility of a fourth coming in our way, here's a recap on what the cast has been doing these past years.
Ice Cube (Craig Jones)
Rapper, actor and producer, Ice Cube has come a long way since the '90s. he has appeared on several movies and owns several businesses, including a clothing line and created the BIG3, a 3-on-3 basketball league, featuring mostly retired NBA players. He married Kimberly Woodruff in 1992 and they have four children.
Chris Tucker (Smokey)
After the success of "Friday," Chris became a frequent stand-up performer on Def Comedy Jam, and later he earned even more fame by giving life to officer Brett Ratner in the "Rush Hour" film series, where he shares the screen with Jackie Chan. His last role on screen was on the drama film "Billy Lynn's Long Halftime Walk," and he's currently filming the fourth and last film of the "Rush Hour" series.
Regina King (Dana Jones)
Like the rest of her castmates, Regina's acting career has been stable through the years. She appeared on the series "Southland" and "American Crimes" and her role in the latter earned her three Primetime Emmy Awards nominations for Outstanding Supporting Actress in a Limited Series or a Movie. She won on two occasions. King has also proved her talent behind the cameras by directing episodes of series like "Scandal," "Being Mary Jane," "This Is Us" and "Shameless."
Nia Long (Debbie)
Nia has kept a flowing stream of roles on her acting career. After "Friday" she appeared on series such as "The Fresh Prince of Bel-Air," "Third Watch," "The Cleveland Show" and "Empire." She's currently giving life to Executive Assistant Director Shay Mosley on "NCIS: Los Angeles." She has two kids and is engaged to longtime boyfriend Ime Udoka.
Tommy "Tiny" Lister (Deebo)
A retired professional wrestler, Lister has never stopped working. He's made appearances on several series and movies over the years and has even ventured into voice acting with Disney's animated film "Zootopia." His last acting credit was on the 2017 film "Fury of the Fist and the Golden Fleece" and according to his IMDB, he has eight upcoming films this and next year.
John Witherspoon (Mr. Jones)
With over 40 years of career under his belt, John is set to reprise his role as Mr. Jones in the upcoming "Last Friday." He has appeared on series such as "The Wayans Bros," "The Tracy Morgan Show," "Black Jesus," and "Black-Ish." He's been married to Angela Robinson for 30 years and has two children.
DJ Pooh (Red)
Mark Jordan, better known as DJ Pooh, has produced records for LL Cool J, Tupac Shakur, Snoop Dogg, Dr. Dre and more. He's also a known writer and producer with credits as a co-writer in the famous video game "Grand Theft Auto: San Andreas," he also wrote on the TV series "In the Flow with Affion Crockett."
Anna Maria Horsford (Mrs. Jones)
Now 70-years-old, Hosford has a recurrent role on the series "The Bold and the Beautiful" for which she earned a Daytime Emmy Nomination for Outstanding Special Guest Performer in a Drama Series. She has appeared on series like "Reed Between the Lines," "Grey's Anatomy," "The Shield," "New Girl" and "It's Always Sunny in Philadelphia."
Paula Jai Parker (Joi)
She made her film debut on "Friday" and afterward, she earned a role in the series "The Wayans Bros." She had a recurring role on HBO's "True Blood" and is part of the cast of the reality show "Hollywood Divas." Parker has been part of the cast of "Family Time" for five years.
Faizon Love (Big Worm)
The Cuban-American actor and comedian earned a lot of attention for his role on the series "The Parent 'Hood." He also appeared on "The Big House," "Black-ish," "Step Up: High Water" and has at least four projects in post-production according to his IMDB.
Angela Means Kaaya (Felisha)
"Bye Felicia" is still a thing on social media these days, and Angela couldn't be more excited about her character still being relevant in some way. She appeared on the series "Cousin Skeeter" until 2001 and then went into hiding from the spotlight. Angela made her comeback in 2008 in the film "Customer Service Sucks" and made an appearance this year on "The American Family Dreamers."
Tony Cox (Mr. Parker)
His most prominent work was on "Bad Santa," where he gave life to Marcus, the brains of a safe-cracking team who dresses up as an elf in order to rob a mall at night. He's made appearances in several movies and series over the years.
Bernie Mac (Pastor Clever)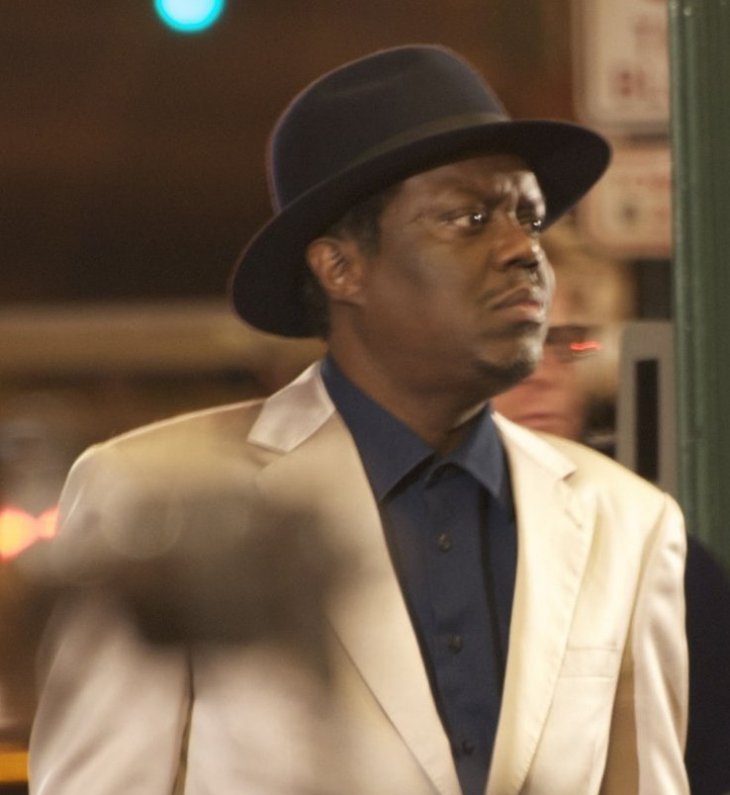 Credit: Wikimedia Commons Images
He hosted "The Bernie Mac Show" from 2001 to 2006 and had roles in films like "Charlie's Angels: Full Throttle," "Bad Santa," "Transformers," "Ocean's Eleven," and its two sequels. Bernie died in 2008 after complications with sarcoidosis, a disease that causes inflammation in tissue.
Have you been following the lives of your favorite actors from "Friday"?
Please fill in your e-mail so we can share with you our top stories!