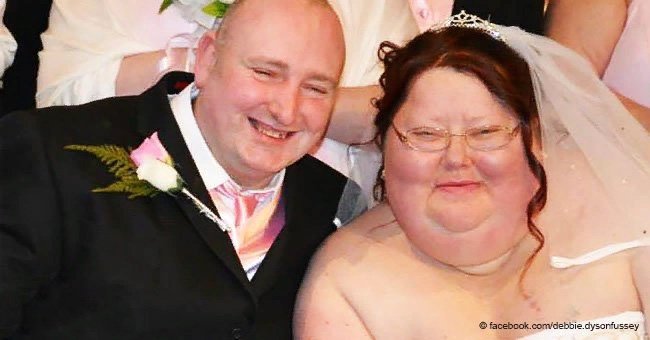 Woman loses 82 kilograms after feeling disgusted by her wedding photos
This woman is still happily married, but she hates seeing herself in her wedding photos because she weighed twice as much as she weighs now.
Ten years have passed and now everything has changed, Debbie Dyson entered a program to lose weight for the third time and, finally, got the results she wanted. In the short period of 9 months, she managed to lose the incredible amount of 13 stone and cut 6 sizes.
For many women, wedding photos are very important, an unforgettable memory that must be conserved, as it recalls a great moment in life.
But it does not mean the same for everyone, for some the day of marriage is not a good memory, either because the relationship failed or, as in the case of Debbie, because it evokes a moment you would like to forget.
As Debbie told SWNS: "I was that big I couldn't get a dress to fit me. I weighed 26st and I walked into a bridal shop and they said: 'We haven't got anything to fit you'. I was heartbroken, I was so embarrassed. I came out of the shop and I sobbed my heart out"
When she walked to the altar she weighed 26 stone, which is why she could not find the wedding dress of her dreams. That was how one of the happiest days of her life became one of the worst, according to her own words.
"I just hated it – I cried all the way down the aisle. What should have been the happiest day of my life was my worst."
In the wedding photos, she does not look happy; she has a serious face even though she was making a commitment to the man of her life. When the photographer approached her she was annoyed, she did not want any photos.
That's why once she managed to lose weight she made sure to remove all the photos from her wedding day.
"When the photographs came through, I hated them. I ripped them up. Paul said, 'You look nice' and I said, 'I don't, I look disgusting', and I tore them up. I didn't want them on my wall."
Now Debbie feels much more confident and plans to renew the vows with her husband Paul and this time she will keep the photos forever.
Please fill in your e-mail so we can share with you our top stories!