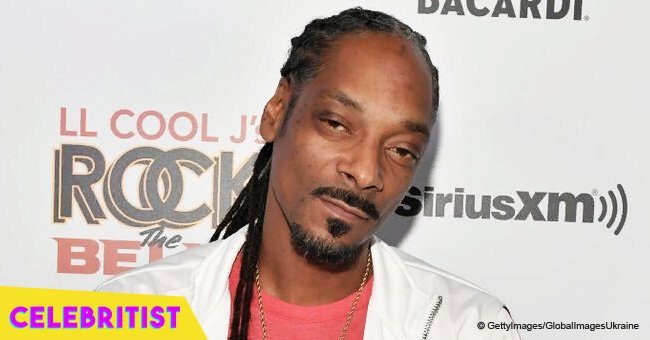 Snoop Dogg's mom, 66, is a beautiful woman, ordained evangelist, and a great grandma too
Beverly Broadus-Green, the gorgeous mother of rapper Snoop Dogg, is an ordained evangelist. She has been in the ministry for over a decade now, after she accepted her calling to serve the Lord in 2005.
Who would have thought that rapper Cordazar Calvin Broadus who we all know as Snoop Dogg is a product of such a religious background? Snoop is known for his love for marijuana and once caused a frenzy on social media when his son shared a photo of himself and the rapper smoking weed together.
Speaking about her son to Liquidae, Broadus-Green recalled that Snoop was her most difficult child to raise:
"Snoop was the child that I had the most trouble with- he was hard headed. He was the type of little guy who thought he knew more than me. I had to let him know who I was. When Snoop became famous I told him that I didn't even know what a rapper was."
Is hard to believe Snoop is the son of a renown evangelist who is also the co-founder of YouthBloc along with Marvin Fredlaw. The organization is a non-profit created to give young people "a social platform to teach life and business skills through interactive lessons, motivational videos, and virtual mentors."
The elegant lady doesn't just travel around the country evangelizing but has also helped battered women which is one of her passions. "I'm blessed with the discernment to pick up on abusive relationships," she said. And added that by helping women who have been victims of abuse, she's teaching them how to deal with issues that she faced in the past with some of her relationships.
Broadus-Green was married to Howard Green before his death in 2005. She has been in the ministry since then, but prior to that, she was a retired head chef who said her specialty dish is "cheese and macaroni," a favorite of Snoop Dogg.
She's also an author who has written several books including "Real Love I & II" which is all about her personal experiences with love and grieving a loved one.
To add to her profile, this amazing woman of God is not only a mother, but a grandmother, and great-grandmother. She has four sons, six grandchildren, and one great-grandchild.
It was her grandson Corde, the eldest son of Snoop Dogg, who made her a great grandma three years ago when he welcomed son Zion Kalvin with model girlfriend, Jessica Kyzer.
While some people might find hard to believe this royal looking woman is related to a rapper, this is what she had to say about her son:
"Since the beginning of his career until now I have seen a tremendous change in my son. Snoop is a man of God and I can see God positioning him."
Please fill in your e-mail so we can share with you our top stories!