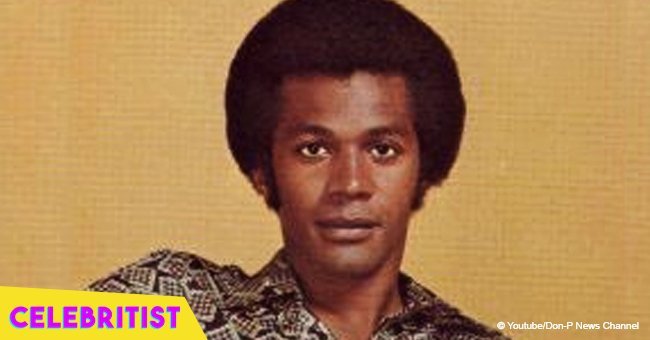 Remember Clifton Curtis from 'That's My Mama'? He looks amazing at 72 & has a grown-up daughter

Actor and songwriter Clifton Davis, best known as Clifton Curtis in That's My Mama, is 72 years old at the moment and looks as good and strong as ever.
In a photo that the man uploaded to his Facebook page, he was portrayed wearing a white shirt and dark blue suit. His daughter Holly was next to him wearing a sleeveless black dress while holding a cup of wine.
The third person shown in the image – though half of his face was cut out of the frame – is Teddy, Holly's husband. The relationship that Clifton and his son-in-law have is very special as he has shared photos on social media about him.
In late-2017, the singer shared a three-image slideshow portraying Teddy, who is a chef, hugging his two daughters.
For the second image, Teddy was posing next to Clifton while wearing a massive hat. The third and final picture was the same Clifton previously posted on his Facebook page.
In the caption, the singer pointed out that Teddy was a great chef and that he took the Il Palio restaurant from the 13th to the 1st eating place in Chapel Hill, North Carolina. Later, Clifton urged his fans and followers to help Terry get nominated for the 2018 James Beard Award.
Clifton Davis' life and career
Before becoming an actor, Clifton worked as a songwriter for groups as important as The Jackson 5. Later, he started taking roles on Broadway plays and musicals.
The project that took him to stardom was That's My Mama, wherein he took the role of Clifton Curtis for 39 episodes. After that, he worked in different shows and movies before landing his second big hit titled Amen, wherein he portrayed Rev. Reuben Gregory.
Unfortunately, he couldn't handle the struggles and pressure that the fame brings, and he became a cocaine addict. Everything began in 1972, just when his career started, Celebritist previously reported.
By 1980, his problem was so severe that he couldn't audition, so he couldn't land roles. Even if he managed to land them, he wouldn't show up. His addiction was so severe that he had to sell his Hollywood Hills home to pay for his drug tab.
Thankfully, he changed his behavior after his secretary saved him from passing due to an overdose and with the help of the closest members of his family, including his wife Ann Taylor, who he married to in 1981.
Please fill in your e-mail so we can share with you our top stories!