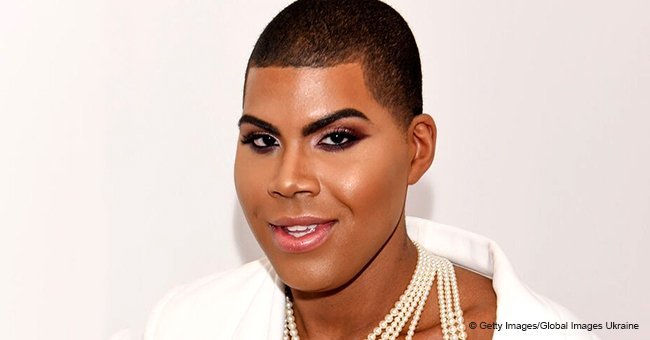 Magic Johnson's son EJ flaunts legs in short see-through outfit & high-heeled black boots in pic
Basketball legend, Magic Johnson's son, EJ Johnson, shared another one of those fierce photos for which he's well-known. This new picture might as well be EJ's way of sending a response to comedian DL Hughley, who took a swipe at EJ's mode of dressing in a recent interview.
When it comes to facing rejection and receiving backlash for his lifestyle choices, EJ Johnson has had his fair share. Yet, that has not stopped the gay TV personality from wearing female clothes or a full face of makeup
EJ recently shared another picture of himself wearing an all-black ensemble. The 26-year-old pairs a see-through top with black shorts and high-heeled boots that reach up just enough for him to flaunt toned thighs. He achieves a sultry pose by perching on the arm of a grand chair and biting a finger suggestively.
Just recently, it was reported that DL Hughley dragged the "Rich Kids of Beverly Hills" alum over his dressing style. While in an interview with Vlad TV, the comedian expressed his views about gay black men in the church.
The presenter then went on to mention EJ Johnson's style and asked Hughley if he could deal with having a feminine son. The comedian replied pointedly:
"Listen, I could deal with anything. I love my children. I love them unconditionally. You can love dudes and not act like a broad, right? I mean, I get it, you can love dudes but you ain't a broad. You're a man."
EJ, however, doesn't seem to be perturbed as can be seen from his latest picture. The MTV host first came out as gay in 2013, and even though it took a while, now enjoys the full support of his parents, Magic and Cookie Johnson.
Magic said on The Ellen Show:
"You've got to support your child because there's so many people who try to discriminate against them. They need you to support them because if you don't support them, who is going to support them? And love them."
Please fill in your e-mail so we can share with you our top stories!