Tisha Campbell's estranged husband shares video of older son blowing candles on his 17th birthday
"Real Husbands of Hollywood" actor, Duane Martin took to Instagram to share a video of Xen, his son with ex-wife, Tisha Campbell, blowing out candles on his birthday cake. Martin and Campbell got a divorce earlier this year, and a source said Xen's Autism diagnosis, among other things, had something to do with that decision.
The recording opens with Xen standing in front in front of his cake, surrounded by friends and family in the kitchen. Xen's brother, Ezekiel, is the designated coordinator as he tells his sibling when to start the birthday song:
"Wait till everyone is silent, and everyone gets in their place"
Martin accompanied the post with a heartwarming message to his first child:
"Happy Birthday to my hero. My seed. Who continues to prove that we don't need the odds in our favor. We just need a opportunity to overcome. I love you endlessly Xen. #autism #autismawareness #autismspeaks #love #peace #unconditionallove @xenhundred [sic]"
Xen was diagnosed with Autism at the age of 18 months, and ever since, his famous parents have been committed to Autism awareness and advocacy. His mother, 49-year-old "Martin" actress, once told People how she felt when she got the news:
"I was crying, 'Why is this happening to my baby? Will he be able to hear me? Will he be able to say, 'I love you?' Will he be independent?"
Campbell recalled how she gave herself three days to mourn the loss of her dreams and aspirations for Xen. After that, she got to work on making the most of her son's capabilities. As part of her efforts, Campbell collaborated with five women in 2011 to produce "Colored My Mind," a film addressing Autism perception and reality, especially in the African- American community.
Speaking about the dangers of non-diagnosis and misdiagnosis, the "Love Me Down" singer shared:
"The thing about autism is that you have to catch it early because then you can exercise the brain enough to try to get the child to their greatest potentiality. But without early intervention, they get stuck in their ways."
"Everybody gets a different amount and it looks different with every child because every human being is different. Early intervention is key. I can attest to for my child and myself."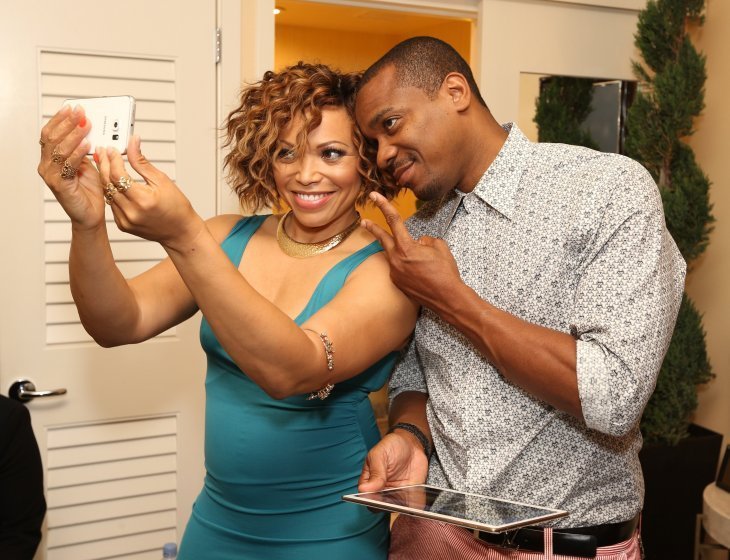 The couple, who many adored as "couple goals," parted ways earlier this year after more than 20 years of marriage, and a source spoke to People on what could have caused it:
"What's the straw that broke the camel's back, I don't know, but I know that with their kid and schedules and money issues, it all played into it."