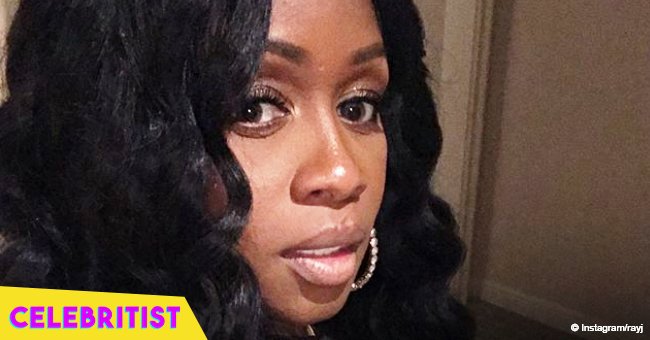 Remy Ma flaunts fuller curves in army-print outfit while posing on a piano

Remy Ma flaunts her pregnancy body in a new army-printed sheer outfit while posing on a piano. The singer might be expecting a child soon, but that doesn't mean it has to stop her from looking her best.
In a recent Instagram post, Remy showed off her curves and legs while sporting a sheer bodysuit, denim shorts, and knee-high army-printed boots. To stay on theme, she also donned a long camouflage military jacket to cover up.
Just recently, she and Papoose shared a sweet video celebrating her pregnancy. While they have been a bit more open about their pregnancy journey, the Mackies have made it clear that they are not hosting a gender reveal party any time soon.
The mother-to-be uploaded the video, which showcased her husband's joy and excitement over their baby. In the clip, Remy reveals that insists that she try and use her "slimmer angles" when taking photos, but Papoose kept telling her to take pictures with her turned to the side to showcase her baby bump.
Given that their unborn child is the first for this couple, the excitement they both feel is expected, and they are just over the moon that they get to share a child together.
The Mackies previously announced that they were expecting a child together while they renewed their wedding vows, much to the surprise of their guests. When they thanked them for attending, she said:
"And although we told you all guys we were bringing you out here to renew our vows, which we are, we also wanted all of our family here when we told you guys…"
After some suspense, Papoose finished his wife's sentence by saying: "We're going to have a baby!".
Before their pregnancy announcement, the couple's blended family included Papoose's daughter Dejanae Mackie and Remy's son Jayson. While their children are not blood-related, they are extremely close and treat each other with love and care. The couple is thrilled and thankful to be given the opportunity to be parents again after Remy suffered a tragic miscarriage in 2016.
Please fill in your e-mail so we can share with you our top stories!