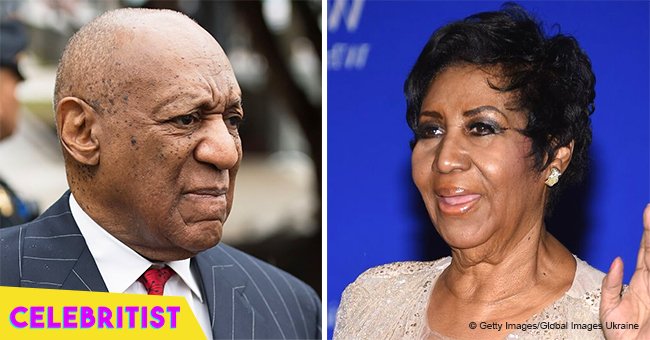 Bill Cosby slammed over tribute to the late Aretha Franklin
After the Queen of Soul, Aretha Franklin, passed away, several celebrities took their time to pay their tribute to her. Comedian Bill Cosby was one of them.
On August 16, the same day when Franklin died due to advanced pancreatic cancer, Cosby took to Twitter to share his condolences. He pointed out that he wanted to thank her for her "beautiful voice" singing the theme song of "A Different World," the spinoff of "The Cosby Show."
Apart from that, he pointed out that Franklin made a big, strong, and positive impact on that series. Later, he shared the second part of his tribute message to the Queen of Soul.
"I am playing a cut from her CD – the title of the song is "Wholy Holy" – and she's live in a church. Bon Voyage….. Bill Cosby In Person [sic]."
BACKLASH OVER HIS TRIBUTE
Even though Cosby's message might have had good intentions, people couldn't stop but slamming him for sharing those tweets. While most users were mocking Cosby, others addressed a much more serious aspect of the infamous comedian's life.
One of them was Twitter user Paula Russell, who was thankful that Franklin never accepted a beverage or a pill from Cosby.
User Elizabeth Soutter chimed in and wondered if Cosby wasn't supposed to be in jail. @philli023 also asked how Cosby was tweeting from jail. Finally, Steve Mancine said that Wi-Fi must be good in Cosby's cell.
WHY DID COSBY GET SO MANY NEGATIVE COMMENTS?
According to Fox News, the 81-year-old man was found guilty on three counts of felony aggravated indecent assault for drugging and violating Andrea Constand at his suburban Philadelphia home in January 2004.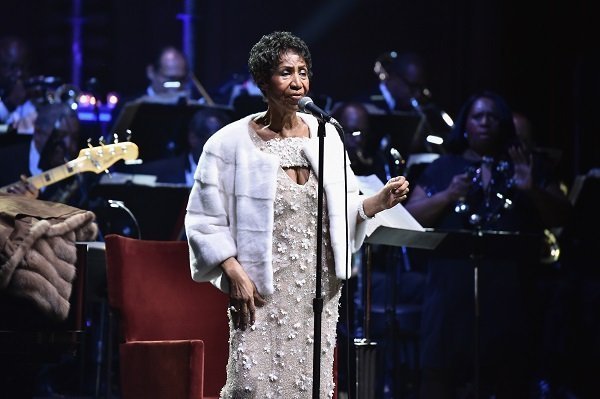 Source: Getty Images
Cosby could get up to 10 years in prison and a $25,000 fine on each of the three counts. Even though he is very likely to spend less than 10 years in jail, a short term could mean that he dies behind bars given his age.
The comedian's attorneys labeled Constand as a "pathological liar" who was going for money as Cosby and the victim allegedly had planned to have a sexual encounter after Constand took Benadryl, an antihistamine medicine to treat allergies. Cosby is set to be sentenced on September 24, 2018.
Please fill in your e-mail so we can share with you our top stories!